Riyad, Mushi in WC 2015 records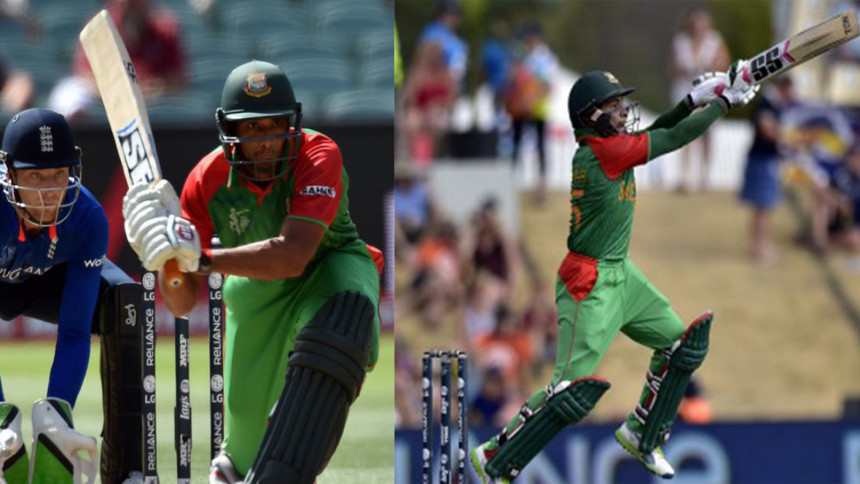 Bangladesh's top order batsmen Mahmudullah Riyad and Mushfiqur Rahim have entered in the ICC Cricket World Cup 2015 records with their individual performances.
Mahmudullah Riyad has listed his name among the top scorers and maximum centurions in Cricket World Cup 2015, the biggest cricketing competition held in Australia-New Zealand between February 14 and today.
The wicket-keeper batsman Mushfiqur Rahim also got his name among the batsmen with the most half-centuries.
Mahmudullah, with his two magnificent consecutive centuries against New Zealand and England, scored the ninth highest individual total of 365 from six matches in the tournament.
He became the first Bangladeshi batsman to strike consecutive centuries, that too in a World Cup competition, and became the second man to do so in this tournament.
He also claimed the sixth position among those who scored maximum centuries.
Mushfiqur Rahim, with his three half-centuries, also clinched the seventh position in the list of maximum fifty scorers in the tournament.