Over 18kg gold seized at Dhaka airport, 2 held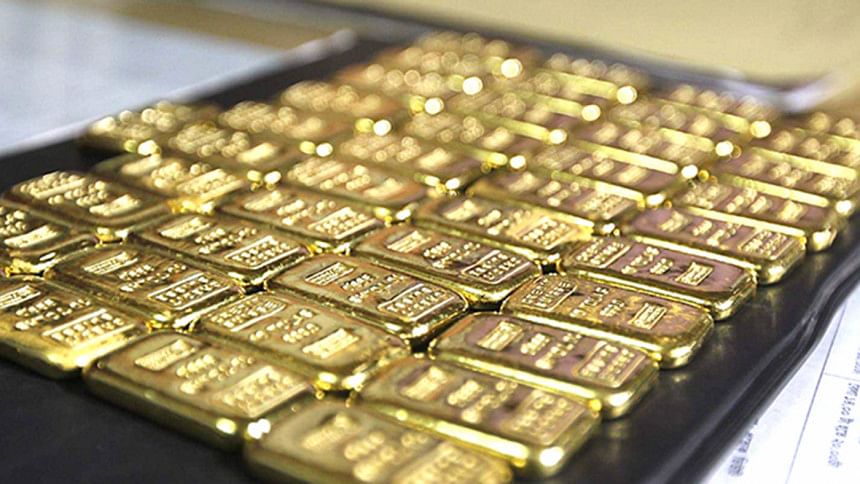 Customs intelligence detained two passengers and seized 161 gold bars, weighing over 18 kilogrammes, from their possession at Hazrat Shahjalal International Airport in Dhaka this morning.
The detainees -- Shamsuddin, hailing from Chandpur, and Abu Syed, from Chittagong, -- arrived in Dhaka from Dubai by Emirate Airways flight EK582 around 8:30am.
On secret information, customs officials intercepted Shamsuddin and Syed when they were passing the green channel at the airport and recovered the gold bars after searching them, said Mustafizur Rahman, deputy director of customs intelligence.
The estimated value of the 18.7 kg gold is worth Tk 9.35 crore, Mustafizur said.