NU holds anti-blockade programme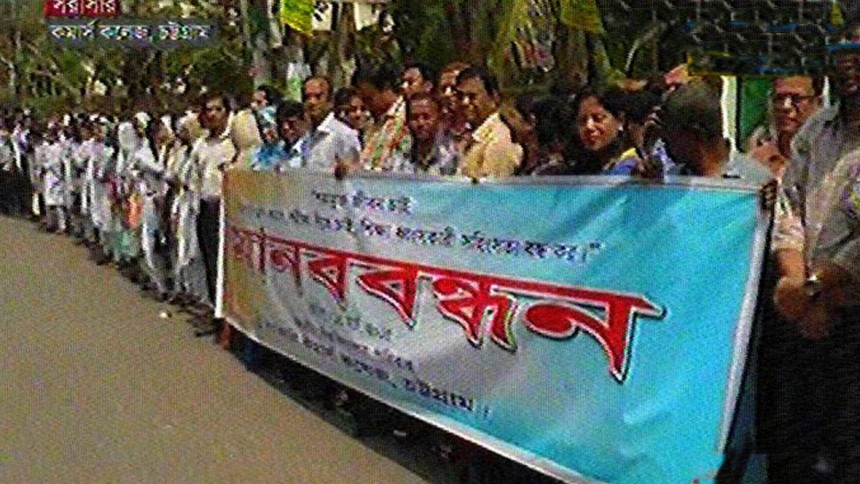 Thousands of students and teachers of National University formed human chains across the country today demanding withdrawal of the ongoing blockade, which is badly hampering education.
They called upon the political leaders to keep education above politics.
Teachers and students from nearly 2,154 educational institutions across the country formed human chains on their respective campuses for about 45 minutes, Prof Harun-or-Rashid, vice-chancellor of National University, told The Daily Star Online.
They formed the human chains on the 64th day of the BNP-led 20-party alliance's countrywide blockade.
"The government's initiatives for overcoming the session jam crisis is at risk now following the political impasse," he said, asking the politicians not to disrupt academic life of nearly 20 lakhs students under the National University.
Our Chittagong correspondent reports, about 200 teachers and students of Chittagong Commerce College also formed a human chain in front of its campus at Agrabad in the port city as part of the programme.  
Talking to the correspondent, Prof Md Ayub Bhuiyan, principal of the college, expressed concerned over the completion of syllabus following the current political situation in the country.