Lawmen submit reports denying Salahuddin's arrest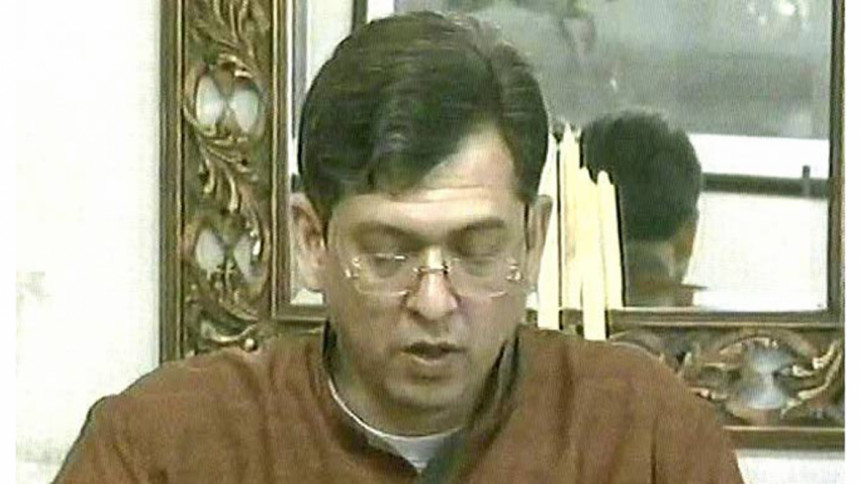 Law enforcement agencies submitted five separate reports to the attorney general office saying that none of the agencies had arrested BNP leader Salahuddin Ahmed, who remains traceless for more than four days.
Offices of the inspector general of police, director general of Rapid Action Battalion, Criminal Investigation Department, Special Branch of Police, and Commissioner of Dhaka Metropolitan Police submitted the report to the AG office for placing those before the High Court.
Deputy Attorney General Md Bashir Ullah told The Daily Star that the law enforcement agencies have placed the reports in compliance with an HC rule.
The HC however adjourned its hearing till 3:00pm Monday (tomorrow) after Attorney General Mahbubey Alam and Barrister Moudud Ahmed today stood for the government and the petitioner respectively during the hearing.
In response to a petition filed by his wife Hasina Ahmed, the High Court on Thursday asked the government to explain why it should not be directed to trace and produce Salahuddin before the court at 10:30am today.
Meanwhile, the Jatiyatabadi Chhatra Dal (JCD), student body of BNP, will stage agitation rallies and processions across the country tomorrow protesting what they claimed to be the arrest of BNP Joint Secretary General Salahuddin Ahmed.
"The law enforcers arrested Salahuddin Ahmed but now they are denying it. We will hold rallies and processions in all the district and divisional headquarters and universities tomorrow protesting the arrest and denial of the arrest," said a press release issued by Nazmul Hasan JCD vice president of the central committee.  
According to Salahuddin's family, some plainclothes men showed identity cards of the Detective Branch of police and picked up the BNP joint secretary general from a house in the capital's Uttara on Tuesday night.
Later, law enforcers and State Minister for Home Asaduzzaman Khan Kamal told the media that they were unaware of the BNP leader going missing.
Hasina on Wednesday said she went to the Uttara [West] Police Station, but police did not accept her general diary in connection with her husband going "missing".
Inspector General of Police AKM Shahidul Hoque yesterday said none of the law enforcement agencies had arrested BNP leader Salahuddin Ahmed, who remains traceless for more than four days.
Salahuddin, a former state minister, frequently announced hartals by issuing press releases on behalf of the BNP-led 20-party alliance.