Khaleda should be charged with sedition: Muhith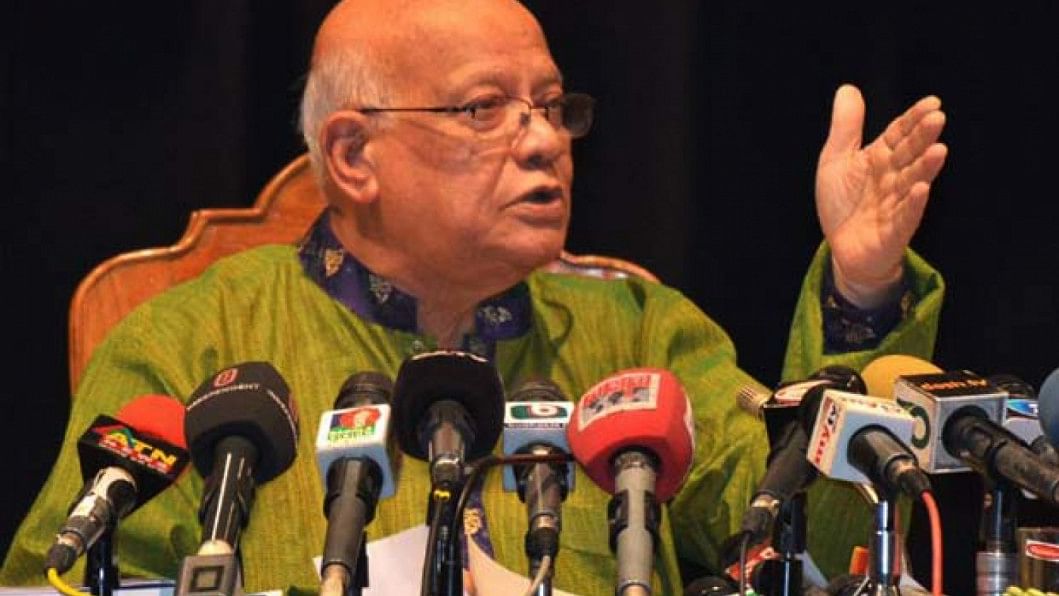 BNP Chairperson Khaleda Zia should be charged with sedition for her 'anti-state movement', Finance Minister AMA Muhith said today.
Blockade and hartal are not political movements. It is an anti-state and anti-people movement. A sedition charge is needed against Khaleda, Muhith said, reports the Bangla daily Prothom Alo.
"Khaleda Zia has proved herself as meritless staying aside from the last general election. I think, she (Khaleda Zia) should give up politics as penalty," the minister said while addressing a function at Dhaka University.
Prime Minister's political affairs adviser, H T Imam, also present in the programme, said there should be no compromise with the terrorists through dialogue.
"They have to admit their immorality and then we will hold talks on the basis of international initiatives," Imam said.