India building collapse kills 13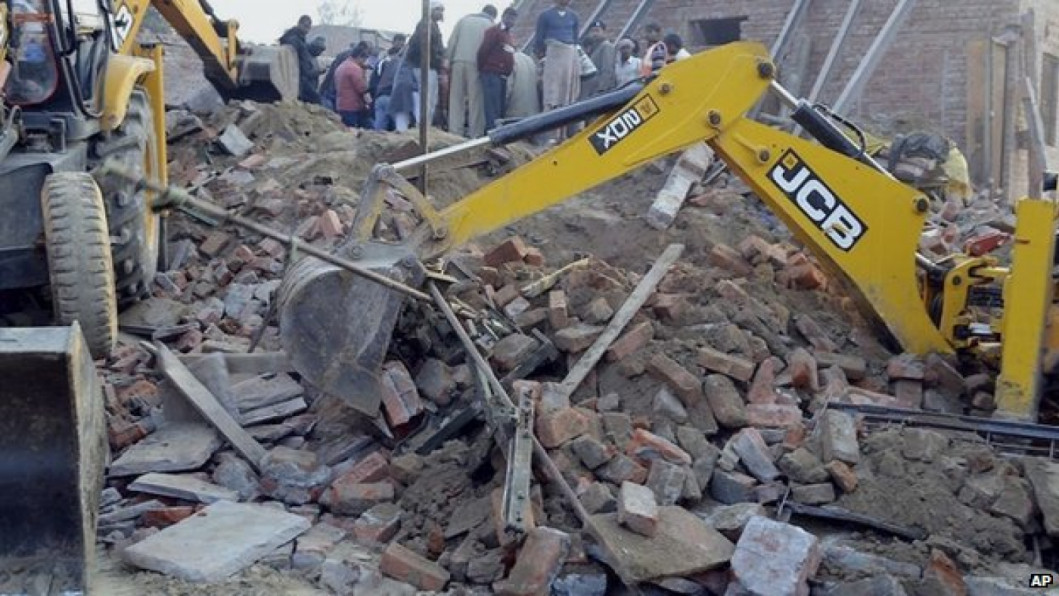 A building in northern India has collapsed, killing 13 people believed to be from the same family.
The three-storey building in Uttar Pradesh state was near completion when it fell on a family of weavers asleep on the ground floor, police said.
At least three escaped unhurt when the structure came down in Dulhipur village near the city of Varanasi.
India has suffered a series of similar incidents, blamed in part on poor regulation and housing pressures.
Twelve people died at the scene and one in hospital, officials said.
Local police superintendent Chandauli Muniraj said construction appeared to have been hurried.
Police are looking for the building contractor and an investigation has begun.
Among the victims was the building's owner, Mohammad Kamarrudin, and two children, Supt Muniraj said.
A local unit of the National Disaster Response Force helped in the rescue operation and mechanical diggers were deployed to retrieve bodies.
Many such incidents in India are attributed to substandard building materials and lax safety standards.
The city of Chennai was the scene of a major collapse in July 2014 when an 11-storey building gave way, killing 61.