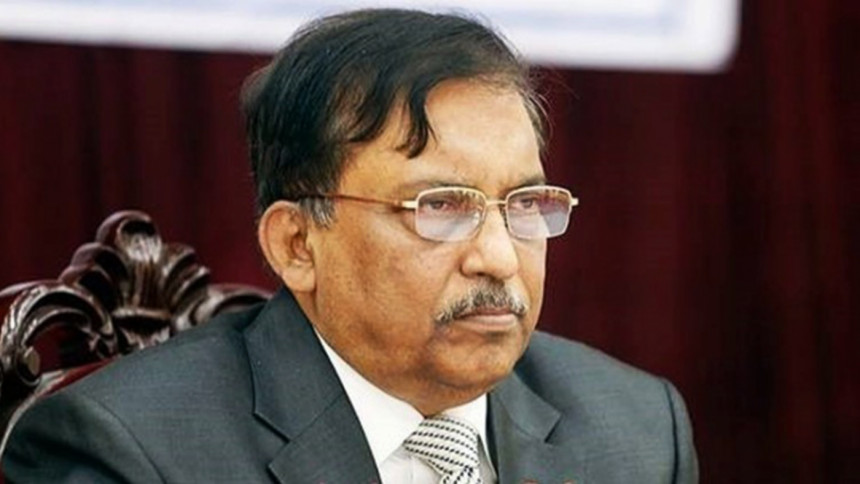 Death row war criminal Muhammad Kamaruzzaman opted not to seek presidential clemency, state minister for home said.
"The Dhaka jail authorities asked him several times yesterday whether he would seek mercy from the president, and he replied in the negative," Asaduzzaman Khan Kamal told The Daily Star this afternoon.
The revelation came hours after authorities of the Dhaka Central Jail, where the Jamaat-e-Islami assistant secretary general is now kept, asked his family to meet him in the jail.
With Kamaruzzaman's decision not to seek clemency, the last hurdle for the authorities to execute his death sentence – awarded for his crimes against humanity committed during Bangladesh's Liberation War in 1971 – is now gone. 
Kamaruzzaman, a key organiser of infamous Al-Badr force in greater Mymensingh, was sentenced to death by the International Crimes Tribunal-2 in May 2013, for war crimes, including mass killings in Sohagpur of Sherpur.
The Supreme Court upheld the death sentence awarded to him for mass killing in Sohagpur. The convict sought review of the judgment but was rejected on April 6 by a four-member SC bench headed by Chief Justice Surendra Kumar Sinha.