Rajib killing: Indictment order Mar 18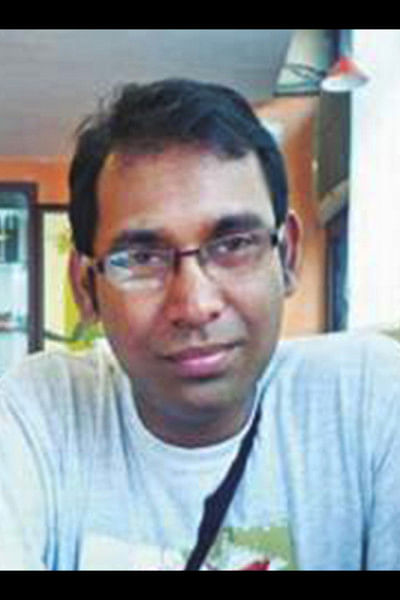 A Dhaka court will decide on March 18 whether it will frame charges against the eight accused in the killing case of blogger Ahmed Rajib Haider.
Mufti Jasimuddin Rahmani, chief of emerging militant group Ansarullah Bangla Team, and seven students of North South University are among the accused.
After hearing arguments from both the defence and prosecution, Judge Ruhul Amin of the Third Additional Metropolitan Sessions Judge's Court today fixed the date for passing an order on the issue.
Almost a year after the killing of blogger Rajib, detectives pressed charges against them in January of last year.
The charge sheet mentioned Jasimuddin as the "instigator" while Redwanul Azad Rana, one of the seven students, as the "planner".
Rana is on the run while Jasimuddin and six others -- Md Faisal Bin Nayem alias Dweep, Maksudul Hasan alias Anik, Md Ehsan Reza alias Rumman, Nayem Sikdar alias Iraj, Nafis Imtiaz and Sadman Yasir Mahmud -- are in custody.
The students had vowed to kill "atheist bloggers" after reading Jasimuddin's books and listening to his sermons, the investigation officer said in the charge sheet.
They targeted Rajib "for his blog posts under the nick of Thabababa" and got divided into two -- "intel group" to collect his details and track him down and the "execution group" to carry out the murder.
According to their statements, Dweep was first to strike Rajib and others then assisted him.
Arrested on August 11 last year, Jasimuddin confessed before a magistrate that students inspired by his sermons might have killed Rajib.
Rajib, an activist of the Shahbagh movement demanding death penalty for war criminals, was hacked to death in the capital's Pallabi area on February 15 last year.
After the murder, radical Islamists spread the propaganda that the Shahbagh movement organisers, including Rajib, were "atheists". Hefajat-e Islam, a Chittagong-based Islamist group, began to press for hanging of the "atheist bloggers".