Regular migration to greece: Doors open next month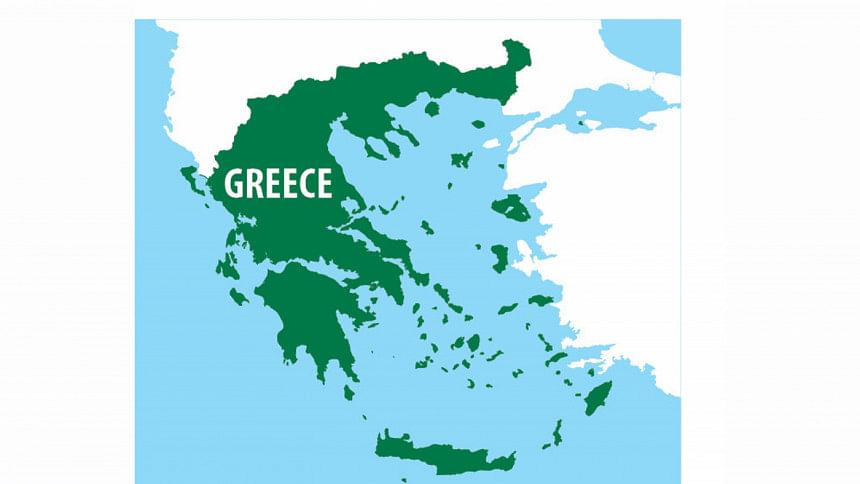 Migrant workers from Bangladesh may soon be able to go to Greece by legal means as the two countries are expected to sign a Memorandum of Understanding in this regard next month.
Bangladesh and Greece signed a "declaration of intent" in November 2020 in Athens, aiming to "increase cooperation" for the safe and regular migration of workers.
Expatriates' Welfare Minister Imran Ahmad recently told The Daily Star that the declaration of intent was the first step towards the MoU.
"We are hoping that we will have a Memorandum of Understanding by the end of February," he said.
Once the MoU is there, the next step will be to work out a standard operating procedure, he added.
The MoU will ensure the migration of Bangladeshi workers as well as skilled professionals to Greece.
One of the objectives of the MoU will be to prevent illegal migration and human trafficking, said Ashud Ahmed, Bangladesh ambassador in Athens.
Bangladeshis often risk perishing in the sea to reach Greece and several other European countries by boat through the Mediterranean. But many end up in detentions.
Greece is home to an estimated 30,000 Bangladeshis, many of whom are undocumented and asylum-seekers, according to officials at the Bangladesh embassy in Athens.
Most of them work in the farming and hospitality sectors while some have their own businesses, according to the Bangladesh mission's website.
Many more Bangladeshi workers may be able to work in these sectors once the MoU is signed, said Ambassador Ashud, adding that Greece currently needs a large number of foreign workers.
According to reports in the international media, Greece is a transit country for many Bangladeshis hoping to reach other European destinations. But they often fail to make it and engage in farming in Western Greece.
Between January and November last year, 7,574 Bangladeshis travelled through the sea and land routes to reach Europe illegally. They reached shores in Italy, Greece, Spain, Cyprus, and Malta. By land, they reached Greece and Spain, according to the UN Refugee Agency.
On November 29, Imran Ahmad and Greek Minister of Migration and Asylum Notis Mitarachi signed the declaration of intent. They agreed to systematically strengthen safe and orderly migration.
Ambassador Ashud said the MoU will ensure safe, orderly, and regular migration, adding that a draft copy of the agreement will be finalised by the end of January. This will be the first MoU of its kind between Bangladesh and a European Union country.
Shakirul Islam, the chairperson of Ovibashi Karmi Unnayan Program, a grassroots migrant rights group, said opening up regular migration to Greece will be an "important" development as it will reduce irregular migration.
It will strengthen Bangladesh's global commitment in addressing irregular migration since the country ratified the Global Compact for Safe, Orderly and Regular Migration (GCM), he said.
"One of the objectives of GCM is creating a legal path for migration," Shakirul said.
The agreement may also be a stepping stone for opening up similar opportunities in other European countries like Italy, he added.