No raid without informing police
No raid without informing police
Decides CMP; takes series of measures to prevent abductions in Ctg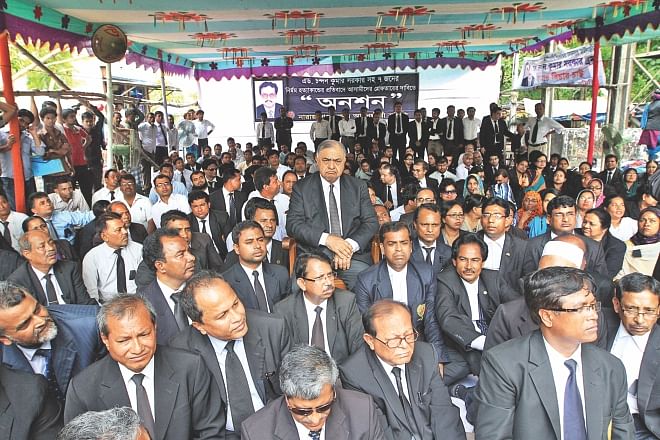 In order to resist abduction, which has struck fear into the public mind for an alarming rise in cases recently, Chittagong police have taken a series of security measures, including the one that if any law enforcement agency wants to conduct raids in an area, they must inform the police station concerned beforehand.
From now on, law enforcers would also not conduct drives in plainclothes, said SM Tanvir Arafat, additional deputy commissioner (west zone) of Chittagong Metropolitan Police, citing decisions taken at an emergency meeting of the CMP on Tuesday.
If law enforcers other than police conduct drives in any area, they must inform the local police station, and if police conduct drives, they must inform the superintended of police (SP) and officer-in-charge of the police station concerned, he told The Daily Star.
The CMP also decided to set up surveillance cameras at the seven entry and exit points of Chittagong city--Kaptai Rastar Matha, Karnaphuli Shah Amanat Bridge, Patenga Beribadh, Toll Road, City Gate, Oxygen More and Karnaphuli Kalurghat Bridge.
Police will strengthen vigilance at these points.
"We discussed how to maintain law and order more effectively in our last monthly meeting," said Banaj Kumar Majumder, additional commissioner (crimes and operation), CMP. He said they got directives from the police headquarters to resist kidnapping.
"Initially, we will install cameras only at the city's entry and exit points due to fund constraints. Later, we aim to put cameras at all other vital points here," said Banaj.
ADC Tanvir said video footage of the passengers of all public and private vehicles would be taken at the seven points.
Besides, no vehicle will be allowed to use black glasses from May 11, and owners have been instructed to remove tinted glasses from their vehicles by May 10, said Banaj.
SP of Chittagong AKM Hafiz Akter said the district police administration had also taken similar steps. "To resist crimes like abduction, we have decided to deal with such cases centrally instead of looking into them from the police station concerned."
Nawsher Ali, deputy inspector general of police (Chittagong range), said the inspector general of police (IGP) had directed them to be more cautious and take prompt action considering the country's present law and order situation.