No flights from coronavirus affected countries from March 16: Momen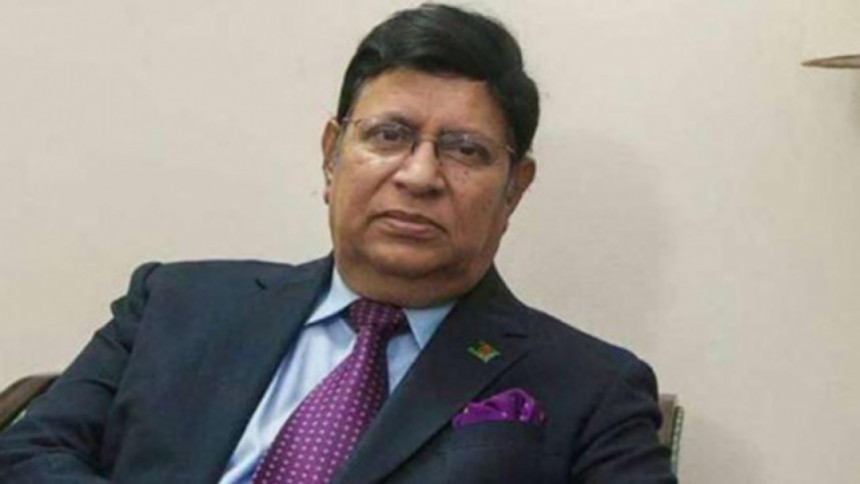 No flights from coronavirus affected countries will be allowed to enter Bangladesh, Foreign Minister AK Abdul Momen said today.
The decision would take effect from 12:01am on March 16, he said, while talking to reporters after attending a seminar at BIISS Auditorium in Dhaka this afternoon.
"Our main goal is to protect our people," he said.
"We have already blocked the entry of Indian citizens," the minister added.
"So far, five people -- all expatriates -- have been infected with coronavirus. The good news is that three of them have recovered, and the others are receiving treatment."
The government has decided to suspend inbound flight operations from the countries where coronavirus has spread extensively.
He did not mention the number of countries but said the restriction includes some European counties, China, South Korea and Iran.
On closing educational institutions, the minister said they do not want to generate panic by doing this.
"The risk of coronavirus infection is low among children and the youth. So, we have not yet decided to shut down schools," he said.
"But if it is necessary or we get any indication, we will close the schools. We are conducting continuous monitoring in this regard," he added.
The minister said quarantine for 14 days is a must for people who arrived in Bangladesh from countries where the virus has spread extensively.
He also criticised the people who staged a protest yesterday, demanding not to stay in quarantine at Ashkona Hajj Camp.
"It is a special situation. They should understand it," he said.