Surviving and thriving in a fast-paced work environment: A guide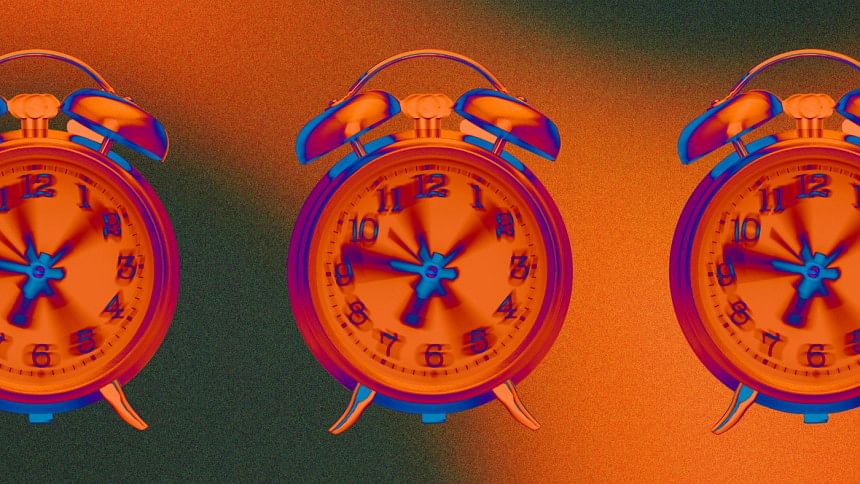 In today's business landscape, the pace is relentless. The need to adapt and excel in a fast-paced work environment is not just a skill but a necessity. While the rapidity can be exhilarating, it can also be overwhelming. So how does one not only survive but excel in such a setting? The answer lies in a combination of understanding your role, effective communication, task prioritisation, time management, adaptability, burnout prevention, employee engagement, focused tasking, and the judicious use of technology.
Understanding your role: The foundation of success
Firstly, understanding your role within the organisation is paramount. This goes beyond merely knowing your job description. It's about understanding how your responsibilities align with the company's values and overarching goals. "When you understand your role, you become a cog in a well-oiled machine. You're not just doing tasks; you're contributing to a larger mission," says Shah Omar Raju, a visual design specialist at an outsourcing firm. When you have a clear understanding of your role, you can make more informed decisions that contribute to the organisation's objectives. This not only makes you an invaluable team member but also provides a sense of purpose and direction in your daily tasks.
The importance of communication
Communication is the linchpin of any successful team, more so in a fast-paced environment where things can get lost in translation. Active listening and clear communication are not just buzzwords; they are essential skills. "In a fast-paced environment, the margin for error is slim. Effective communication can be the difference between success and failure," notes Ahmed Iftekhar, a journalist at a leading national daily. When you actively listen, you're not just waiting for your turn to speak; you're fully engaged in understanding what the other person is saying. This fosters teamwork and ensures that everyone is on the same page, reducing the likelihood of costly mistakes.
Task prioritisation: The art of doing what matters
In a high-speed work setting, tasks can come at you from all directions. The ability to prioritise these tasks is crucial. Utilising digital planners can help you organise your tasks into immediate, end-of-day, and end-of-week segments. This not only helps you manage your workload but also allows you to allocate resources more efficiently.
Time management: The unsung hero
Surprisingly, only 18% of people have dedicated time management systems, according to studies. Techniques like the Pomodoro Technique, where work is broken down into intervals (traditionally 25 minutes), separated by short breaks, can be particularly effective. This approach helps maintain focus and productivity without leading to burnout.
Burnout prevention: The key to longevity
Burnout is a very real concern in fast-paced work environments. The constant pressure to perform can take a toll on your mental and physical health. Taking regular breaks and using paid time off to recharge are not signs of weakness; they are essential for long-term success. A burnt-out employee is not only less productive but can also contribute to a toxic work environment.
Employee engagement: The X-factor
Speaking of the work environment, employee engagement is not to be overlooked. Companies with high levels of engagement are not only more profitable but also have lower turnover rates. Striving for a positive culture where employees feel valued can make a significant difference in how well your organisation navigates the challenges of a fast-paced environment.
The myth of multitasking
While it might be tempting to juggle multiple tasks at once, especially when the to-do list seems endless, multi-tasking is not the answer. Multi-tasking can lead to context-switching, which impedes focus and can actually decrease productivity. Prioritising single-tasking whenever possible can significantly improve your efficiency.
Leveraging technology: The digital advantage
Lastly, we live in a digital age where technology can be a boon for productivity, especially in fast-paced settings. Leveraging digital tools like project management software can streamline workflows and enhance efficiency, particularly in teamwork scenarios. These tools can help keep everyone on track and make it easier to adapt to changing schedules and tasks, which is crucial in a fast-paced environment.