Markie Williams' Project Markie Podcast Offers Hope to Victims of Violence and Abuse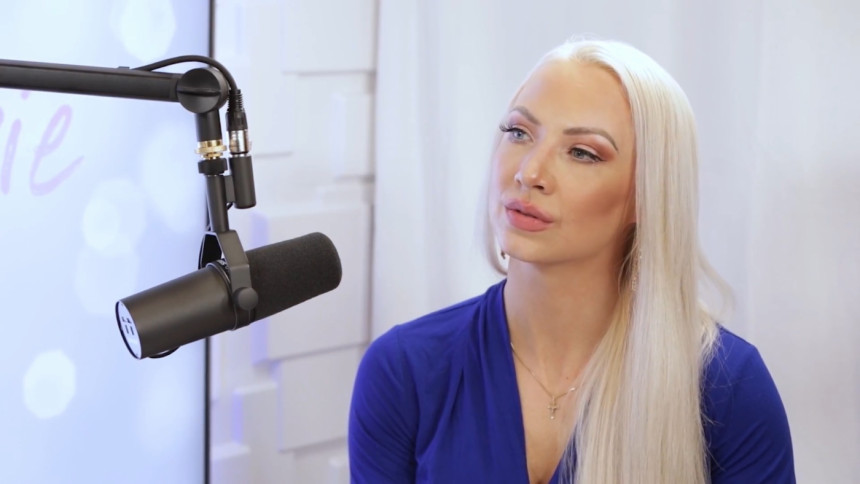 Bikini athlete and human rights advocate, Markie Williams is opening doors for victims of violence and abuse to find healing from the trauma of their dreadful life experiences.
Through Williams' Project Markie podcast, victims of domestic violence, human trafficking, and sexual abuse can create for themselves a "safe space" to uncover their painful past and facilitate recovery through an outlook of a meaningful life after abuse.
Williams, herself once a victim of domestic violence and trafficking by an abusive partner, initiated Project Markie to help other victims overcome the stigma and misery of being an abused person.
Born in Kansas and the only daughter among nine children, Williams believes that by sharing her story through this unique platform, she can encourage those who continue to suffer to surrender their hurtful past and transform into physically, mentally and emotionally stronger individuals who have an attitude for a better future.  
The Project Markie podcast shares a collection of first-hand interviews and accounts of survivors of violence and abuse, including the two-part narrative of Williams' ordeals with a boyfriend who physically and emotionally abused her.
In her own two-part podcast episode, Williams recalled how the boyfriend, whom she described as a con-artist, gained her trust and then domestically abused her and took advantage of her financial resources. Worst, he also sold her to other men as a masseuse who performs illicit sexual services. Williams faced violence and death threats from her abusive boyfriend when she wanted to get out of the relationship, causing depression and suicidal contemplation from her end.
In part two of the podcast, however, Williams detailed how a seemingly dark situation can have a bright turning point if one will only have the will to fight the obstacles, traumas, and challenges that could redefine his/her own future.
Project Markie is a platform that also offers other victims of abuse, who remain mute about their situations, an opportunity to learn to recover from their own pain through the topics discussed by survivors who come to the podcast.
Since Project Markie launched in September 2019, more survivors of domestic violence, rape, sexual assault, child abuse, and human trafficking have shared their personal stories through the podcast, where they also experienced cleansing and healing of the pains they have suffered because of their abuse.
The podcast is also gaining positive reviews from listeners saying the platform gives hope to those who are trying to get out of similar situations.
One podcast user even noted Markie Williams' compassionate way of asking questions and responding to the stories and encouraging guests with her own inspirational tale of how she successfully transformed her life from the miseries of her past.
Today, Williams is recognized for her fitness career in bodybuilding as a competitive bikini athlete. She is a coach to aspiring bikini athlete as well as a real estate broker and investment consultant based in Seattle, Washington.
More than her career in bodybuilding and real estate, Williams is an activist for human rights. She has been helping civil society organizations such as the WA State Coalition Against Domestic Violence (WSCADV), the Young Women's Christian Association (YWCA) and the Genesis Project create awareness for victims of violence and sex trafficking in America.
This year (2019), Williams became the ambassador for WSCADV's annual "Refuse to Abuse 5k" campaign in partnership with the Seattle Mariners, where she led the warming up event for the 2,000 participating racers.