How to be as productive as a Google employee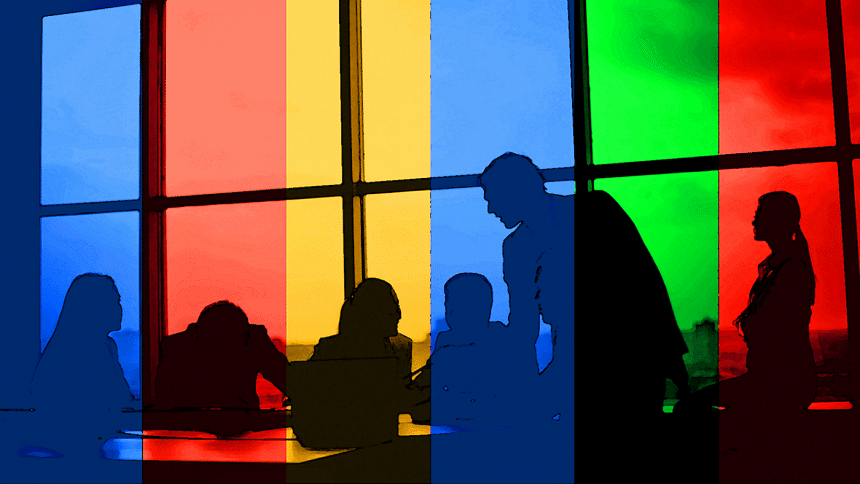 You've come across article after article about how Google is an amazing place to work. Sleep pods, breakfast bars, massage therapists, and even haircuts—with in-office perks like these keeping employees rested, relaxed, energised, and satisfied, no wonder Google is the high-functioning, super-innovative company that it is. But you can recreate Google-level productivity without splurging on a new office bed.
1. Get better at avoiding burnout
While you might think Googlers have a small army of personal robot assistants to make sure they don't work too many hours a day, and a plethora of apps to help them unwind, a recent Wired article found otherwise.
When working on their self-driving car project, engineers realised they were having a difficult time distancing themselves from work. They had no trouble "turning it on", but taking short breaks, let alone disconnecting from work in the evenings or the weekends was impossible. The pace and thrill of the work made it hard for Googlers to rest.
What did they do? They started meditating. And it worked. Meditating helped them to transition from an extreme work mindset to a relaxed, restful state, and avoid burnout.
If you're sceptical about meditation or not sure where to start, put on "Weightless" by Marconi Union, purportedly the world's most relaxing song, or check out "One-Minute Meditation at MNDFUL NYC" on Youtube.
Read more: The most relaxing songs in the world, according to scientists
2. Get better at "making" time
As you can tell from the story of the self-driving car engineers, Google employees tend to get sucked into their work and work inhumane hours. However, a Huffington Post article shows how intentional employees can be about making the most of their time.
Jeremiah Dillon, Head of Product Marketing for Google at Work, advises his subordinates to set aside a block of time he calls "Make Time", when the team manages less and acts more like makers. His advice comes with a entire proposed schedule:
"Monday: Energy ramps out of the weekend—schedule low-demand tasks like setting goals, organising, and planning.
Tuesday, Wednesday: Peak of energy—tackle the most difficult problems, write, brainstorm, schedule your Make Time.
Thursday: Energy begins to ebb—schedule meetings, especially when consensus is needed.
Friday: Lowest energy level—do open-ended work, long-term planning, and relationship building."
If you find yourself doing more clerical/administrative work than actually making something, try Dillon's routine and plan out when you want to do meetings, planning, etc. because even a quick meeting can mess up your work-groove.
3. Get better at collaborating
Collaboration has become an unwritten social code at Google. According to an article on Redbooth, To stimulate greater collaboration, leaders at all levels at Google have agreed to an open-door policy so that every person can have their ideas head.
If you're already in a company where executives are on-board for such a practice then that's excellent. But whether you are or you aren't, you can always do your own bit to facilitate a freer exchange of ideas and opinions with your colleagues. Take off your headphones at your desk, take your lunch to the canteen, and make an effort at meetings. At the least make eye contact! You don't have to derail your productivity by making yourself too available, but open yourself up to hearing you co-workers' ideas once in a while.
All these things Googlers do "better" than anyone else probably sound totally doable and fairly intuitive. No one should be excluded from doing these things just because their office doesn't bring in Ryan Reynolds to chat about Deadpool with its employees. There's really nothing in the way of you avoiding burnout, making time to create something, or opening up to collaboration. All it takes is a little bit of doggedness to turn seemingly simple workplace hacks into game-changing habits.
---
Amiya Halder is In-charge of the career publication of The Daily Star.