Bankcomparebd: A financial revolution in the making
Business today is all about bringing unconventional solutions to the market. Joining this bandwagon is Bankcomparebd, an all-round database that helps Bangladeshi consumers make well-informed choices for their various financial needs.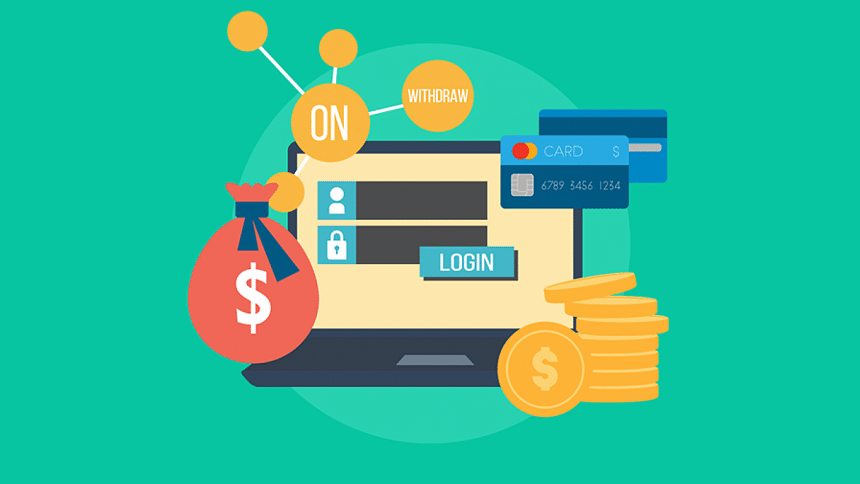 HOW IT WORKS
The company officially launched its website in late 2015 and has ever since been working on introducing newer features to make the portal more user-friendly. The notion that sparked the formation of this portal was to address the acute complexities that commoners in this country face while opting for loans, deposits, credit cards or any other banking service. Most of us have always resorted to our few known contacts whenever in financial need; neither did we have a comprehensive and authentic idea of the most affordable rates available in the market for our desired loan amount. In this regard, Md. M A Maruf Taufiq, the Chief Information Officer (CIO), says, "We see consumers as the ultimate beneficiaries. Root-level marketing agents of retail banks are unfortunately failing to connect well with loan seekers. The hidden charges associated with any financial service, especially loans, are not being communicated to the clients."
Moreover, people mostly have a clouded perception of the eligibility criteria for getting loans or credit cards since they rely on secondary sources or "trusted" acquaintances for their knowledge of the same.  Taufiq explains, "Not everyone applying for a loan is eligible. Different banks have different terms and conditions and not promoting these on a mass scale creates confusion among clients. They end up conceiving the whole loan-taking process as one involving convoluted and lengthy paper work. But we have an in-house R&D department, which is working to ensure that complete information on the Product Proposal Guide (PPG) for each bank is available to consumers." The company claims that people will not have to physically move to branches for the documentation process. "Bank agents will go to your provided address and collect your documents. After banks have verified these and the loan is thus disbursed, the agents will again visit you to provide your cheque so you can collect the money," affirms the CIO.
The website, if you look it up, already has separate sections for different banking services which include detailed calculations to help you decide on the best rate for your desired loan and the most favourable return on your fixed deposit. They also have an in-depth credit-card comparison section in the making that they claim is "more advanced than that of India's BankBazaar.com".
---
"The folks at Bankcomparebd are working day and night to add exhaustive features to the website. Working jointly with the banks, they wish to revamp the retail banking scenario so that consumers have hassle-free access to loans, debit/credit cards and other services."
---
A ROUGH JOURNEY
Setting up an online platform with such intensive focus on acquiring authentic banking information isn't free from challenges. The company had to attend to multiple prank calls initially—many went around testing whether Bankcomparebd was actually real. Masud Al Mehdi, the Chief Operating Officer (COO) mentions that it was "disturbing" at first. Building trust among people was a hurdle they gradually managed to overcome, as such calls have now declined and they attend around 1,000 genuine client calls per day at their 24x7 call centre.
It wasn't easy to convince the other end either—banks too were hesitant at first, partially because they were now under direct pressure to state the accurate rates. But such qualms were eventually gone as banks realised the greater social good for the consumers. The company even shifted their office from Uttara to Gulshan to come within closer proximity to the majority of financial institutions.
The executives at Bankcomparebd also had to be trained to have complete knowledge of the product guides of as many banks as possible. Hence, the founders underwent a good deal of investment and negotiation in order to gain the trust of the institutions as well as the consumers.
What's more, banks are really appreciating Bankcomparebd now as it is helping them become more cost effective. Banks typically have to incur extra costs on marketing agents who look around for loan requirements from eligible clients. This is a very uncertain and time-consuming process. But the company is proving to be a more efficient alternative at meeting loan targets of banks. The company is also open to any competition in the market because their key vision is to relieve customers of their difficulty in accessing banking services.
The company gained recognition particularly through Facebook and other social media, as well as word of mouth. References from banks and early callers all contributed in spreading the word. "We didn't go for mass scale advertising through TVCs and such as we still don't have the capacity to handle so many calls. We're proceeding step-by-step, and are quite happy with our current success rate. For instance, we hit a 69 percent positive rate with Standard Chartered and signed a Memorandum of Understanding with them," says the COO.
LONG-TERM PLANS
The folks at Bankcomparebd are working day and night to add exhaustive features to the website. Working jointly with the banks, they wish to revamp the retail banking scenario so that consumers have hassle-free access to loans, debit/credit cards and other services. Keeping with their social target, they want to educate people financially and make them more aware of what "money management" means. To do so, they are setting up a studio in their office where live financial videos will be forecast and other informative videos will be made. Bank personalities and other authentic speakers will be directly conducting these videos so that people get a concrete and real idea of different types of banking services in detail. Moreover, they wish to introduce insurance comparison features in their website. All in all, Bankcomparebd is leaving no stone unturned to ensure that their social motive is met.