Reuters journalist dead, AFP reporters among 6 wounded in Lebanon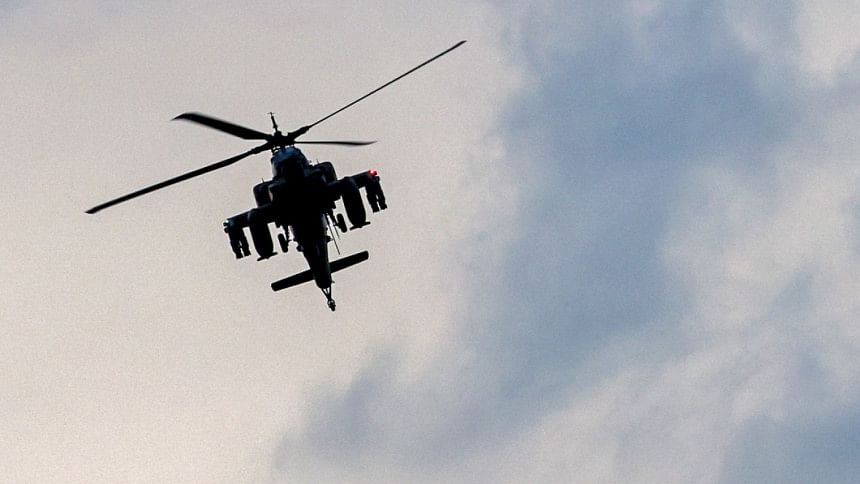 A Reuters journalist was killed Friday and six others from AFP, Reuters and Al Jazeera were wounded while working in southern Lebanon, the three news organisations said.
A group of journalists from different media outlets were near Alma al-Shaab close to the border with Israel when they were caught up in cross-border shelling, one of the two wounded AFP correspondents said.
A Lebanese security source had told AFP that initial Israeli shelling followed an infiltration attempt by a Palestinian faction from the Lebanese side of the border.
"We are deeply saddened to learn that our videographer, Issam Abdallah, has been killed," Reuters said in a statement, adding he "was part of a Reuters crew in southern Lebanon".
AFP photographer Christina Assi was with her AFP colleague video journalist Dylan Collins working in the area. Both were taken to a hospital in Tyre for treatment.
Two other Reuters reporters, "Thaer Al-Sudani and Maher Nazeh also sustained injuries and are seeking medical care," Reuters said in a statement, adding it was "urgently seeking more information".
Al-Jazeera said two of their reporters were among the wounded, blaming "Israeli bombing on their vehicle". They named them as Carmen Joukhadar and Elie Brakhya.
"We are deeply concerned that a group of journalists who were clearly identified have been killed and injured while doing their job," said AFP's global news director Phil Chetwynd.
"We send our deepest condolences to our friends at Reuters for the loss of Issam and we are all pulling for our injured colleagues in hospital."
AFP correspondents had reported shelling targeting the villages of Dhayra, Alma al-Shaab and Adaysseh, with smoke billowing from the area.
The Israeli army had said in a statement not long before the journalists were hit: "A short while ago, a blast occurred on the border fence in Hanita (Western Galilee)," referring to a point in Israel just across the border from Alma al-Shaab.
"Light damage was caused to the wall. In response, IDF (army) forces are currently responding with artillery fire towards Lebanese territory."
Iran-backed Shiite Muslim group Hezbollah said it retaliated by firing at several positions in Israel.
An Israeli spokesperson said later on X, formerly Twitter, that a remote-operated army aircraft was striking Hezbollah targets.
The army also said that an "unidentified target crossed into Israeli territory from Lebanese territory and was successfully intercepted by air defence fighters".
The Israel-Lebanon border has seen a series of flare-ups since a bloody attack by the Palestinian Islamist group Hamas on Israel on October 7.
Hundreds of Hamas gunmen stormed across the border from Gaza into Israel on Saturday and killed more than 1,300 people, most of them civilians, and seized about 150 hostages.
Israel has retaliated by bombarding Hamas targets in the Gaza Strip, killing some 1,800 people and warned 1.1 million people in northern Gaza to evacuate to the south.