'Our member states are divided'
UN peacekeeping chief laments body's divisions as 'Blue Helmets' turn 75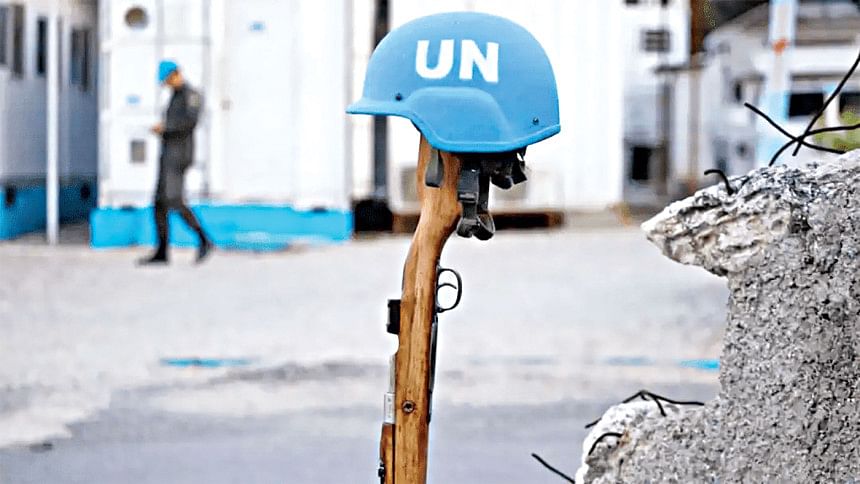 The UN's head of peacekeeping operations told AFP that a divided Security Council was hampering the work of the so-called Blue Helmet forces, which turn 75 on Monday.
Jean-Pierre Lacroix said a long list of countries had benefited from the "millions of men and women who have served under the UN flag" since the forces' creation in 1948.
But he added that paralysis and conflict between the United States, Britain and France on one side and Russia and China on the other was making operations difficult.
"We are suffering from the fact that our member states are divided," the Under-Secretary-General for Peace Operations said.
The French diplomat, 63, added that the UN was finding it "more difficult to achieve the ultimate objectives of peacekeeping: to deploy, support the implementation of a peace agreement and then gradually leave."
Although the 15-member council regularly renews the mandates of peacekeeping missions, Lacroix called for more unity so they can better "influence the implementation of peace agreements and political processes."
May 29 marks the International Day of United Nations Peacekeepers, created in 2002 by the UN General Assembly to honor those who serve in conflict zones.
Because next Monday is the Memorial Day holiday in the United States, the UN celebrated the peacekeepers' 75th anniversary on Thursday, in memory of the "more than 4,200 peacekeepers killed in the cause of peace" since 1948.