Dramatic increase in Andaman Sea crossings
The number of people attempting to cross the Andaman Sea, mostly from Bangladesh and Myanmar, has increased dramatically in recent times, reports UN News quoting United Nations High Commissioner for Refugees..The UNHCR also issued an alert over the matter yesterday as attempts at these jou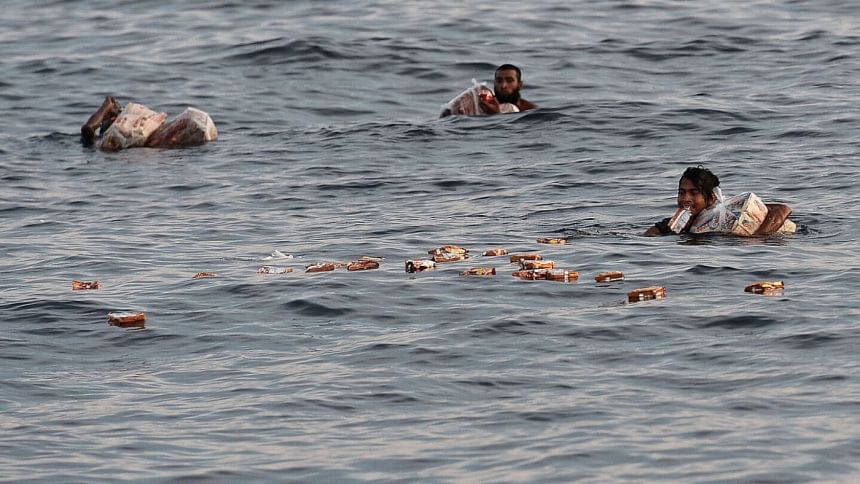 The number of people attempting to cross the Andaman Sea, mostly from Bangladesh and Myanmar, has increased dramatically in recent times, reports UN News quoting United Nations High Commissioner for Refugees.
The UNHCR also issued an alert over the matter yesterday as attempts at these journeys are exposing people to grave risks and fatal consequences.
More than 1,900 people since January this year have already made the journey through the Southeast Asia waterway, which is one of the deadliest in the world, UNHCR reported, adding that the number is six times more than in 2020.
"Most of those risking their lives are Rohingya refugees, who fled Myanmar in their hundreds of thousands in 2017, to escape military persecution," the report adds.
"UNHCR warns that attempts at these journeys are exposing people to grave risks and fatal consequences," Shabia Mantoo, UNHCR spokesperson has said.
A total of 119 people has been reported dead or missing on these journeys this year alone, she added.
The most recent of such journeys involve more than 200 people who arrived in North Aceh, Indonesia, where the authorities allowed them to disembark and provided shelter.
UNHCR welcomes and appreciates the efforts of Indonesia government, Shabia Mantoo also said.
UNHCR also appeals for help from governments in the region, she added.
There are unverified reports of more boats with desperate individuals, adrift at sea, who require life-saving rescue and attention, Mantoo said.
With increasing levels of desperation and vulnerability forcing more refugees to make these deadly journeys, UNHCR and humanitarian partners continue to stress the need for increased regional and international cooperation to save lives and share responsibility, she added.