Daughters raise $300k on GoFundMe for father who never missed a day of work in 27 years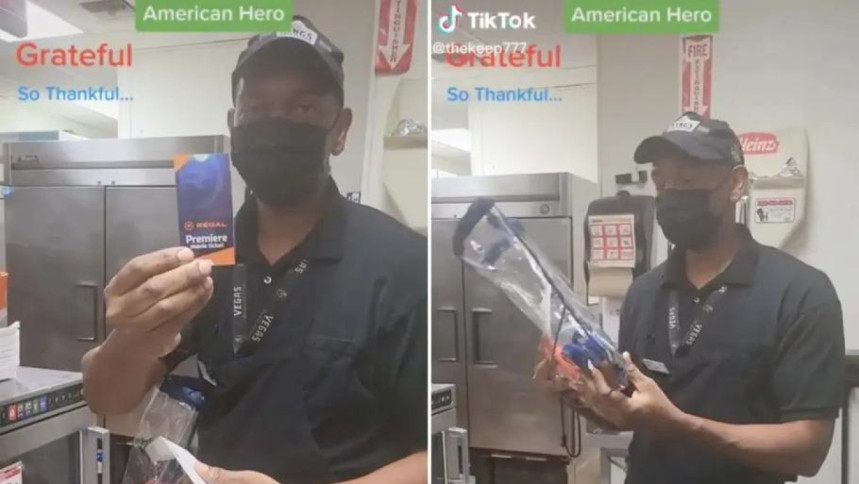 After receiving a mediocre gift from his managers in recognition of his 27 years of service, a Las Vegas Burger King employee who has never taken a day off has become famous.
Since 1995, Kevin Ford (54) has been working as a cashier and cook at Burger King's McCarran International Airport location. For his 27th anniversary, his bosses gave him a backpack filled with a movie ticket, a Starbucks cup, candy and chocolate, according to a FOX 11 report.
After years of loyalty to the company, he was surprised to receive such a lacklustre thank-you gift, as seen in a viral video of him accepting the gift and thanking his coworkers.
His daughters quickly created a GoFundMe page for their father with the intention of raising about $200, but the amount of donations has since surpassed $300,000 and is still growing.
"The man in that video is my father. He has worked at his job for 27 years and yes, he has never missed a day of work," Ford's daughter Seryna wrote on GoFundMe.
"He originally began working at this job as a single father when he gained custody of me and my older sister 27 years ago. Then as our family grew and he remarried, he continued to work there because of the amazing health insurance that was provided."
Seryna wrote the family was in "no way" asking for money, "but if anyone feels like blessing him, he would love to visit his grandchildren."
Regarding the funds that have been raised for him, Ford said that his family is his top priority and he has no immediate plans to retire or go on vacation.
"You never know, it's day to day but I haven't thought of anything to do with that money except to visit my grandkids for a while and maybe put some up for their college…" he told the outlet.
"I'm just working."