Libya orders journos out of flood-hit city after protests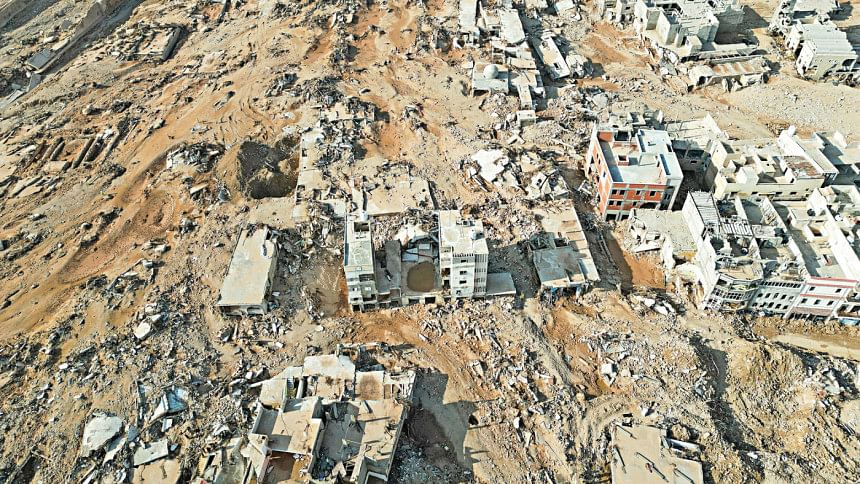 Officials in eastern Libya ordered journalists out of Derna yesterday, the morning after demonstrators staged a rally and torched the home of the ousted mayor in fury over the authorities' failure to protect the city from floods.
Hichem Abu Chkiouat, minister of civil aviation in the administration that runs eastern Libya, told Reuters by phone the decision to banish journalists from the city was unrelated to the protests there overnight.
"It is an attempt to create better conditions for the rescue teams to carry out the work more smoothly and effectively," he said. "The large number of journalists has become an impediment to the work of rescue teams."
Monday's mass demonstration was the first reported in the city since it was hit by the worst natural disaster in Libya's history a week earlier. Communications links to the city, which had functioned despite the flood, were shut down yesterday morning.
Thousands of people were confirmed killed and thousands more are still missing from the September 10 flood.