Nagorno-Karabakh: Armenian separatist forces surrender
Agree to ceasefire after Azerbaijani offensive; dozens killed, hundreds injured during ops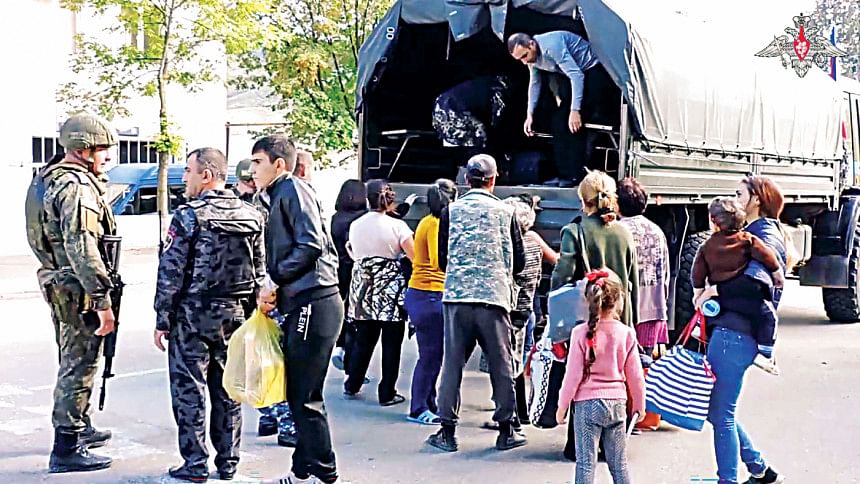 Armenian separatist forces in Azerbaijan's breakaway region of Nagorno-Karabakh surrendered and agreed to a ceasefire yesterday, 24 hours after Baku began an offensive to restore full control of its territory.
Under the agreement, confirmed by both sides and effective from 1:00 pm (0900 GMT) yesterday, separatist forces will disband and disarm and talks on the future of the region and the ethnic Armenians who live there will start on Thursday.
Separatists running the self-styled "Republic of Artsakh" said they had been forced to agree to Azerbaijan's terms - relayed by Russian peacekeepers - after Baku's army broke through their lines and seized a number of strategic locations while the world did nothing.
"The authorities of the Republic of Artsakh accept the proposal from the command of the Russian peacekeeping contingent to cease fire," they said in a statement. Azerbaijan confirmed a ceasefire deal had been reached.
The outcome would appear to pave the way for Azerbaijan to integrate around 120,000 ethnic Armenians into its society - a prospect some Armenians say they fear - and to take full control of a mountainous area that has been at the centre of two wars since the 1991 fall of the Soviet Union.
Armenia, which says it has no military forces in Karabakh despite Azerbaijani assertions, did not intervene militarily. It has accused Baku of trying to ethnically cleanse Karabakh, something Azerbaijan has denied.
It was unclear how many ethnic Armenians would opt to stay in Karabakh or whether there would be a large exodus to Armenia.
Azerbaijan's military operation, in which dozens were killed and hundreds injured, faced sharp criticism from the United States and some European countries.