Canada grants record permanent residency permits in 2022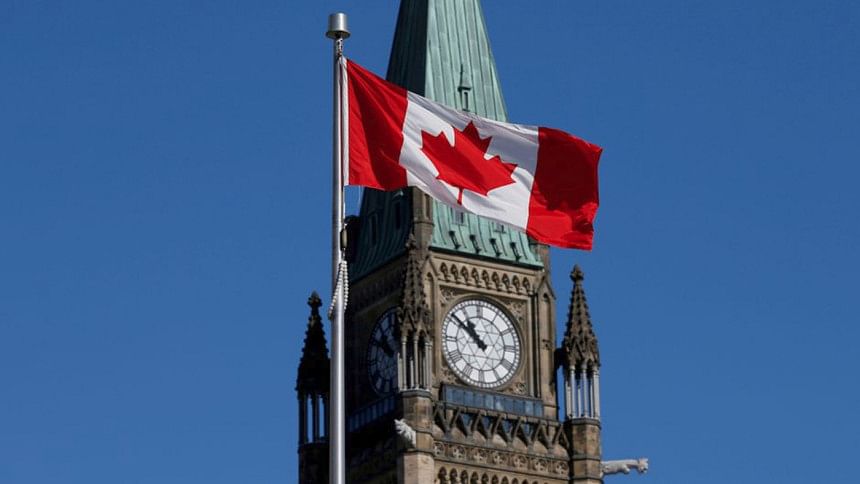 Canada set an immigration record last year by granting more than 437,000 foreigners permanent residency, the government said on Tuesday, as it ramps up immigration to fight a tight labor market.
The government had set a target to welcome 431,645 new permanent residents in 2022, and the immigration ministry said Canada has reached that target to make it the largest annual intake of people in Canadian history.
The tally for last year is about 9% higher than 2021, when Canada surpassed the previous record set in 1913, and comes as Canada seeks to bring in 1.45 million new permanent residents by 2025-end.
Immigration is a key part of the solution as Canada focuses on addressing an acute labor market shortages, the ministry said. People with permanent residency permits can typically apply for citizenship after five years.
Immigration accounts for almost 100% of Canada's labor force growth and by 2036 immigrants will represent up to 30% of Canada's population, up from 20.7% in 2011, the statement said.
Prime Minister Justin Trudeau's government has relied on immigration to boost the Canadian economy and support an aging population since coming to power in 2015.
Shortage of skilled workers in industries like healthcare is acute and the most recent official data shows there were 871,300 job vacancies in October, down from a record high of over a million open roles in Canada in May.
To tackle that, Ottawa is planning targeted draws for skilled immigrants for the first time in 2023, allowing it to cherry pick applicants with the most in-demand skills for the regions of the country that most need workers.
But many immigrants still struggle to find work in their chosen field, and some advocates say supports have not grown in pace with the number of new permanent residents.
Canada has also struggled to keep up with a surge in applications after COVID-19 pandemic related restrictions eased as the number of processed applications doubled to about 5.2 million in 2022 from the previous year, the ministry said.