Russia-Ukraine war: Bangladeshi dies in attack on ship
Vessel was stranded in Ukrainian port Olvia since Feb 23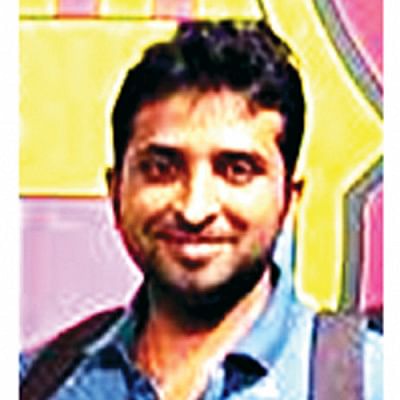 A Bangladeshi sailor was killed after the vessel Banglar Samriddhi, which remains stranded at a port in Ukraine, came under a "missile" attack yesterday.
The deceased, Hadisur Rahman, was the third engineer of the Bangladeshi flag carrying ship.
Bangladesh Shipping Corporation (BSC) owns the vessel.
Confirming the incident, BSC Managing Director Commodore Suman Mahmud told The Daily Star late last night the ill-fated sailor was killed in "a missile attack" on the ship's bridge at 9:25pm.
The other crew members managed to douse the blaze that ensued and they are safe, he said.
The vessel reached the outer anchorage of Ukrainian port Olvia on February 23 to load ball clay.
But due to delay in getting the port clearance, the ship failed to leave the port and it got stranded as the port's operations halted after the Russian invasion.
Late last night, three video clips have been making the rounds in social media.
One of them is apparently of crew members of Banglar Samriddhi trying to douse the fire in the bridge.
Another clip, which apparently was taken by a Ukrainian from the shore, shows a ship with its bridge on fire. Smoke was seen spewing out. 
The third clip, apparently filmed with a handheld device, shows the bridge of a ship going up in flames.  
The Daily Star could not independently verify the authenticity of the clips.
Banglar Samriddhi had 29 crew members, all Bangladeshis. 
The 180-metre-long bulk carrier left Turkish port Eregli on February 21 and reached the outer anchorage of Olvia.
After reaching the port, the ship cancelled its plans for loading the cargo due to the deteriorating situation in Ukraine. It wanted to reach international waters fast but delay in getting clearance from the port made it impossible as all port operations were halted after Russia sent its troops into Ukraine.
There were food and water on the ship for at least 40 days.