Think before you speak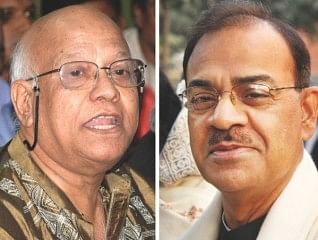 Star Archive
Amidst the chaotic political culture that prevails in our country, very few words uttered by our politicians today carry weight. Let alone the false promises they make before elections, which sounds quite farcical once they are voted to power, their public presence hardly accounts for any intelligent saying. Of course as part of political strategy, they must engage in self-praise, for in the current commercial era nothing other than such aggressive self-promotion can win attention or votes. Good deeds have fallen out of favour among the public nowadays or so the politicians seem to think. After self-praise comes disparaging the opposition; making comments as personal as possible, which are not limited to the use of slang words even inside the Parliament House. In fact, at times, it appeared that the best way to learn vulgar words would be to switch on to TV channels that telecast the parliamentary sessions of our country.
Knowing our politicians all these can be tolerated; their false promises, their tactless self-praise and even their virulent debate at the most respected House of the nation. However, what leaves the public flabbergasted are politicians' thoughtless, irresponsible and often inhumane remarks often made as solution to a problem or as a defence tactic. Take for example, the former Commerce Minister Faruk Khan's solution for food adulteration and rising prices in 2011. As minister of a nation where one third of the population live below the poverty line; some cannot even afford more than one meal a day, he should have thought twice before suggesting the theory 'Eat Less' to check the syndicated price rise and adulteration of food items. His faux pas can be forgiven if one considers the time and season, whence he delivered the advice. Perhaps the honourable minister's reasoning power was clouded by the lack of food and water since it was the month of Ramadan, during which Muslims fast from sunrise to sunset.
Nevertheless, if there was an award for political gaffes in Bangladesh, the Finance Minister A M A Muhith would have bagged it. What makes him more incredible is his denial of making comments which have been recorded. For instance, the time he transported his own opinion of the Noble Laureate Professor Muhammad Yunus on the shoulders of another Noble Laureate Dr Amartya Sen. On November 10, 2012 he said, "Prof Sen (Amartya Sen) told me that so many good things are happening in this country but they are not highlighted anywhere in the world only because of Prof Yunus." referring to a meeting with the highly-acclaimed Indian economist. The very next day, he told the press, "Amartya Sen did not make any such comment about Prof Yunus. It was my comment." Many might consider this drastic change in the statement of the Finance Minister as irresponsible; however, once his academic inclination is taken into account, his creativity regarding the imaginary conversation can easily be justified.
Nevertheless neither A M A Muhith's 'creative' remark nor the denial that followed surprised the public, as they are used to shocking and unexpected utterances of the ministers every now and then. A person who considers Tk40 billion, swindled out of a government bank, as petty, is expected to say things that in any normal context may sound unnatural. In fact, things got so out of hand with the Minister that even he admitted that he had been advised to talk less, lest he says something that would embarrass the government.
While the Finance Minister is abstaining from the use of too much vocabulary; the new Home Minister is desperately trying to fill up that gap. The Finance Minister has been delusional about spoken words but the Home Minister lives in a delusion about the efficiency of the law enforcement agencies. Even though no one was arrested two days after the killing of Biswajit Das by Bangladesh Chhatra League activists, during an opposition called countrywide blockade programme, the Home Minister informed the press of eight arrests, which the police instantly denied. It would be interesting to know if the Home Minister was ever a playwright in his youth.
Needless to say, that our ministers do not quite feel embarrassed about such comments made in public. They probably do not feel that obligation since their leader herself does not practice restraint in speech. After the murder of the journalist couple Sagar-Runi, when the whole nation needed assurance of security at their homes, the Prime Minister said, "It is not possible to guard anyone's bedroom." Yes, it is a hard to accept truth but as leaders they are supposed to know the timing for delivering such truths. If it is difficult for our leaders to understand the sensitivity of the public from the pinnacle of power, they should listen to their own voices and observe its effect on their own mind. If that too proves difficult, the least they can do is recognise such comments as gaffes and express regrets over these. To err is human and admitting the error should not make one less human, rather a greater mortal.
.............................................................
The writer is feature writer for the Star.