Star Diary
Confusing Attitude of Our Policemen!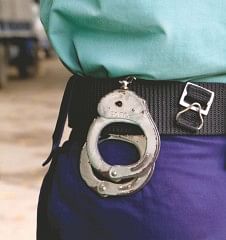 Photo: Zahedul I Khan
Last week while riding back home from the office – a multi-national company – I had to stop my bike near a police check post which was not very far from my office. Just like any other day I started to take out my bike's papers which I knew they would be asking for. But this time the policemen rather than asking for the papers started to interrogate me about my whereabouts and a few other irrelevant matters. I politely gave them all the replies to their queries but when I showed them the building where I worked, their behavior changed dramatically. Without asking me any further questions and not even asking for my papers they let me go at once. I wondered and regretted not letting them know about my workplace in the beginning and save myself from their irrelevant queries.
Mohammed Hifzur Rahman Aman
Kayettuli, Dhaka
***
BLACK WATERS
A few weeks ago, a strange thing happened. I went to my bathroom to wash my face, and the water smelled funny. After letting it run for a few minutes it smelled absolutely putrid and looked brownish yellow. Disgusted, I called other people in my building and asked them to see if they were having the same problem. It turned out, the sewage pipe in our area had leaked into the water pipe and this had been the case for two whole days! It took two days for it to completely seep into the water pipes, but the germs had been in our running water already and we have been drinking, washing our clothes, dishes and bathing in this water for a day. This was extremely worrying and disconcerting and we all worried about health issues. It took four more days for the leak to be fixed and water pipes to be cleaned, during which we suffered tremendously. I really think this is outrageous and thought I would share.
Shama Huda
Via email
***
Mysterious Theft
The other day, I went shopping for Pohela Boishak with my daughter, and we visited so many shops I lost count. When I returned home, I realised later that night that I had left my wallet somewhere. I couldn't for the life of me remember where. Completely distressed, as I have all my cards and some important things in my wallet, I went back to each store the next day to ask if they had found it, but to no avail. The next day, I received a phone call from someone who claimed to work at a sports store in Elephant Road. He said that he had found my wallet at the store and described it in detail. He asked me what was in the wallet so he could make sure it was indeed mine. When everything matched, he asked me to pick it up. Now there are two things here that I found interesting. First, I had only gone to sari shops as my daughter wanted, second, all the stores we visited were in Gulshan and Banani. So how my wallet ended up in Elephant Road was a mystery and what was more interesting was that even though I had everyone else's numbers in there, I didn't put my own down, so how did this man get my number? When I went to pick it up, there was no man by the name he had mentioned; only a woman and she said someone had left it at the counter. So if the man who called had stolen it, did he know me? And why did he go through such lengths to return it? Furthermore, not erev a Taka was missing from my wallet and none of my cards had been used after I lost them. All this remains a mystery.
Rumana Alam
Via- Email