WJP index 2022: Bangladeshranks 127th, down two notches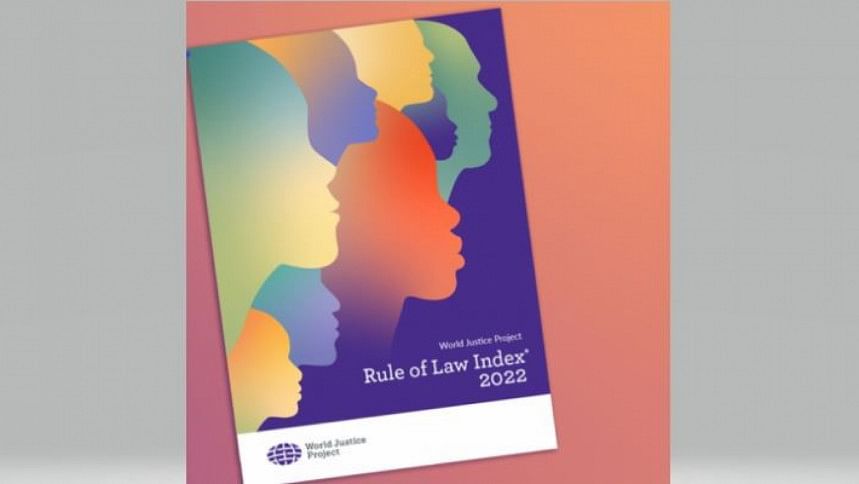 Bangladesh has ranked 127th out of 140 countries in the World Justice Project Rule of Law Index 2022.
According to the WJP index, Bangladesh has slipped two notches since last year and now ranks fourth out of six countries in South Asia.
Denmark, Norway, and Finland ranked first, second, and third while Venezuela  last.
The 2022 WJP Rule of Law Index evaluates 140 countries and jurisdictions around the world. For the fifth year in a row, the rule of law has declined in most countries.
The rule of law is internationally recognised as foundational to peace, justice, respect for human rights, effective democracy, and sustainable development. It influences every person's daily life and helps communities organise themselves collectively to address challenges and to progress.
"Authoritarian trends that predate the pandemic continue to erode the rule of law," said Elizabeth Andersen, executive director of the WJP. "Checks on executive power are weakening and respect for human rights is falling."