Forming alliance with BNP out of question: Raushan Ershad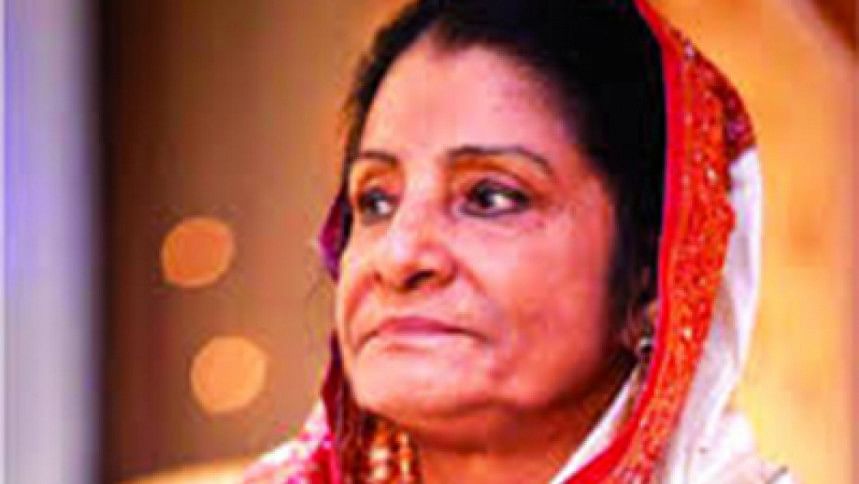 Jatiya Party chief patron and Opposition Leader Raushan Ershad today said people of the country want change for progress and peace, which only Jatiya Party can provide and certainly not the BNP.
She also unequivocally said that there was no question of an alliance with the BNP.
The opposition leader said this to reporters after returning to the country from Bangkok, where she had been receiving treatment since July.
Raushan also spoke about the much talked about division with JP Chairman GM Quader.
"I will sit with all MPs, presidium members and other leaders of the party to clear all misunderstandings and confusion within the organisation," she said in a written statement.
"I am sure, we can remove any misunderstanding and return to the political programme together soon. We must give due recognition to those who stood with us during the difficult and adverse times faced by the Jatiya Party from 1991 to 1996."
Raushan also appealed to all the members of the Jatiya Party, who left with Anwar Hossain Manju, Najiur Rahman Manju and Kazi Zafar Ahmad and became inactive, to return the party.
"I think there may be some conspiracy to create these misunderstandings and weaken the party. We have seen such conspiracies in 1996, 2001 and 2014. InshaAllah, we will get rid of all those and build a united and strong Jatiya Party."
About forming alliance with the BNP ahead of the next national polls, Raushan mentioned that the Jatiya Party had suffered a lot under the BNP regime.
"Our leader late President HM Ershad and thousands of the party leaders and workers, including me and my child, were jailed. We were not even allowed to hold public meetings. Hundreds of activists were killed during attacks on public meetings in various places, including Dhaka. How can we forget those dark days?" she questioned.
Raushan said, "Moreover, we have seen corruption, mismanagement and inefficiency of the "Hawa Bhavan" during BNP's rule."
Raushan Ershad thanked Prime Minister Sheikh Hasina for her cooperation while being treated at a Bangkok hospital.
Regarding the current political situation, she said Prime Minister Sheikh Hasina is making every effort to maintain the peace, stability and development of the country.
"There are some problems like corruption, mismanagement of economy and inflation … The prime minister is aware of these and I think the cabinet members will be more sincere and proactive in addressing these issues."
The opposition leader's spokesperson Kazi Mamunur Rashid, Raushan's son Rahgir Al Mahi Saad Ershad and daughter-in-law Mahima Saad returned home with her from Bangkok.
Members of parliament Kazi Firoz Rashid, Syed Abu Hossain and Nasrin Jahan, and several top party leaders, including Ruhul Amin Hawlader, among others, were present at the airport to welcome her.
Besides, Golam Moshi, political secretary of the opposition leader, and leaders who were expelled by the JP chairman GM Quader from the party recently for siding with Raushan, including opposition chief whip Moshiur Rahman Ranga, and Ziaul Haque Mridha were also present at the airport.