Baliati Palace: A striking 19th century architecture at the heart of Manikganj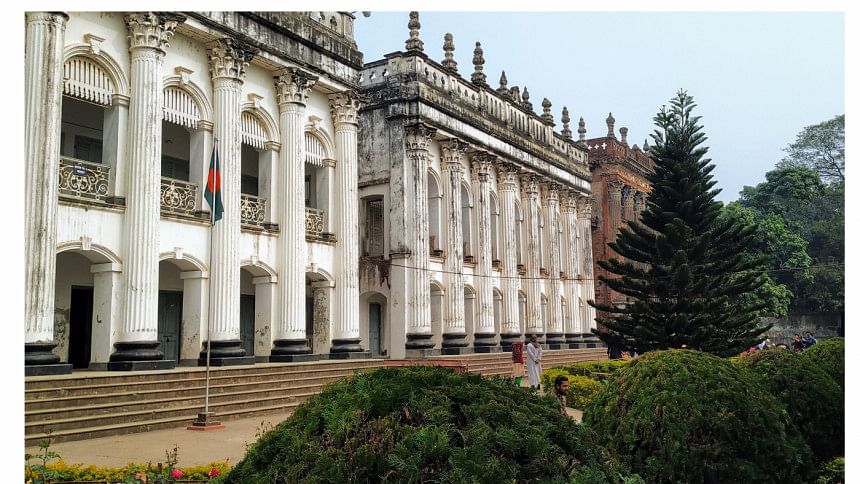 Baliati Palace, a remnant of nineteenth century architecture, is a spectacle that all eyes need to see. It is one of the finest sites in the country, situated at Baliati village of Manikganj's Saturia upazila.
It's locally known as Baliati Zamindar Bari.
Gobinda Ram Shaha was a zamindar of Baliati village. He was a renowned salt merchant during the mid 18th century and had four sons -- Dadhi Ram, Pandit Ram, Ananda Ram and Golap Ram. It's likely that the sons built the palace after their father's death.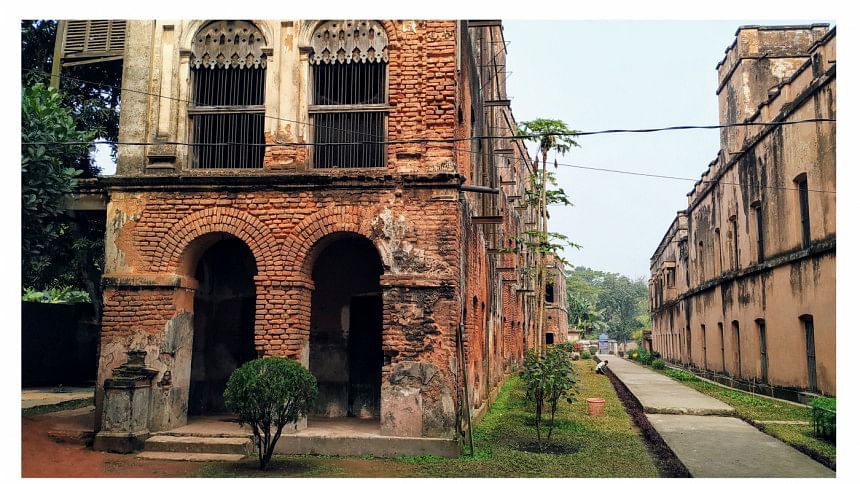 The roofs and pillars of this archaeological site has a touch of Greek-Roman influence, bearing an aura of antiquity. It's said that after the 1947's partition, all the ancestors left for India.
The palace stretches across seven separate buildings across 5.88 acres of land. The four buildings at the front were used for business purposes. The "Andarmahal", behind the palace, is where the zamindar's family used to live. To the north there is a pond with brick-laden stairs leading to the water body. There's also nine wells inside and outside the palace complex.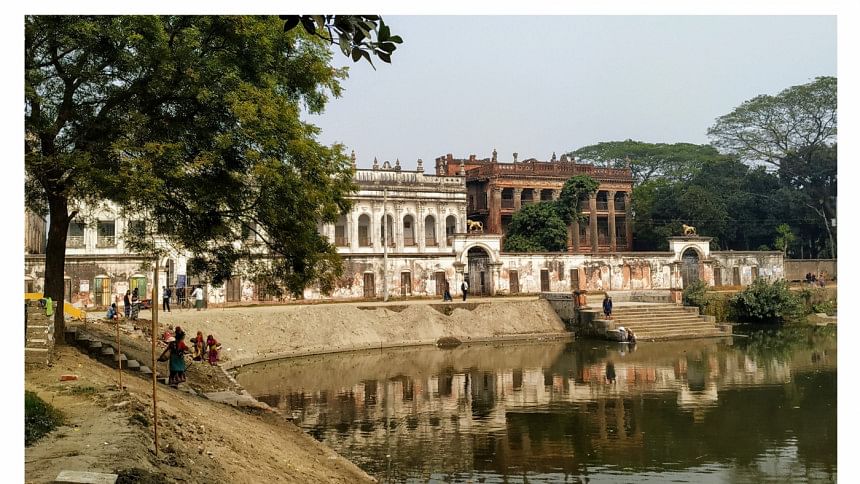 The palace is adorned with three gateways, identical in their architectural features. Inside, there are approximately 200 rooms designed with great notice in details. But just when the spectator thinks they've seen everything, crossing the gate, they are greeted with four other fine pieces of architecture.
The first floor of the second building to the west has been converted into a museum, storing collected old items. It houses 15 iron vaults, where the zamindar used to keep their valuables.
Many items used by the zamindars -- like gramophone boxes, cash boxes, name-plates, hurricane paraffin, hanging lamps and vaults -- decorated the first floor of the museum.
This complex was acquired by the Department of Archaeology in 1987 as protected cultural property, and was renamed to "Baliati Palace". The palatial complex is now being preserved by the Department of Archaeology and Ministry of Cultural Affairs.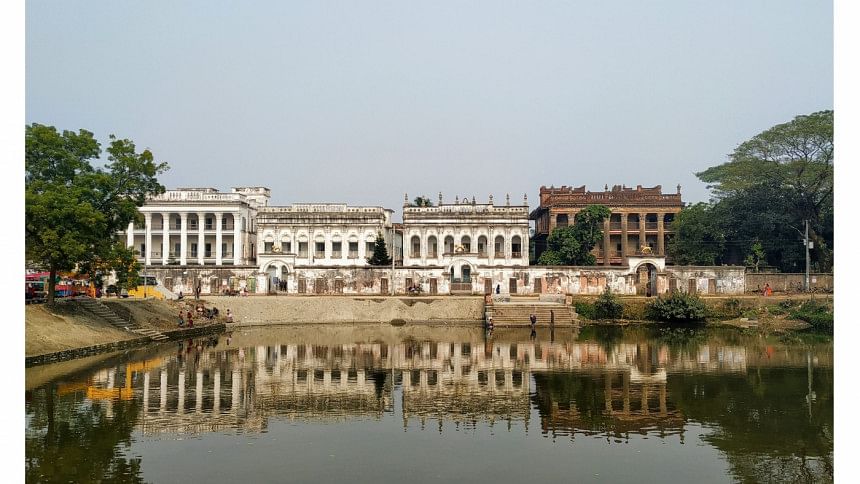 To facilitate visitors, at present there are car-parking and sitting places outside the palace.
There's also a place for refreshments.
The palace's site attendant, Sanjay Barua, said the palace is open for visitation from 9:00am to 5:00pm from Tuesday to Saturday. It's closed for Sunday and open half-day on Monday (2:00pm to 5:00pm).