Rajuk asked to take actions against parking rule violators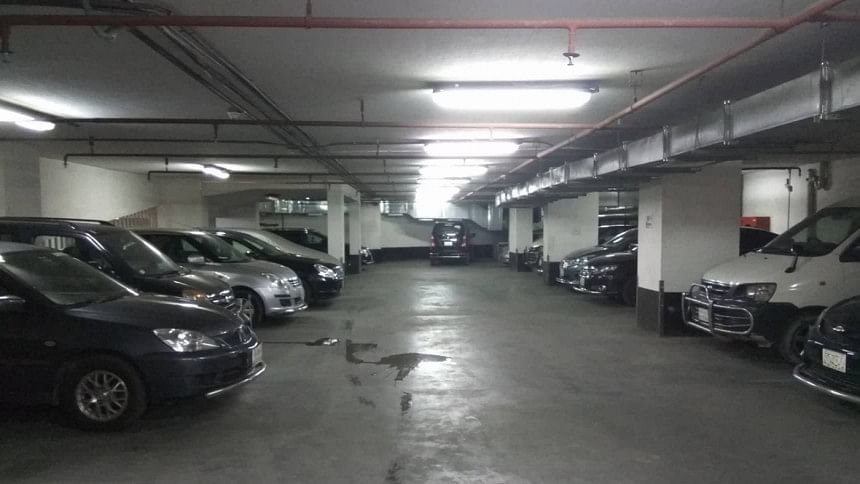 The Prime Minister's Office (PMO) has directed the Rajdhani Unnayan Katripakhya (Rajuk) to take legal actions against those multistoried buildings and shopping malls which squeezed their parking zones by violating their approved designs.
The directives came from a high-profile meeting on road safety held at the PMO on Sunday with Prime Minister's Principal Secretary Md Nojibur Rahman in the chair.
The meeting was informed that all authorities concerned have submitted their work plans on ensuring road safety and discipline on the highways to the PMO.
Necessary arrangements will be made very soon in the light of these work plans, the meeting was informed.
The meeting was also apprised that the Dhaka Metropolitan Police (DMP) has already started enforcement of the laws strictly against violators of traffic rules, while the BRTA has begun implementing their work plan after framing.
The meeting has also decided to engage the scouts and girl guides to make the students and their guardians aware about traffic rules.
It was decided at the meeting that a leaflet containing important traffic signs, the reasons for road accidents and the responsibility of the pedestrians, the drivers of vehicles and motorbikes, passengers and the transport owners will be distributed among students of all educational institutions through the scouts and girl guides.
Then the scouts and the girl guides will take signatures of the guardians about obeying the directives of the leaflet and submit those to their respective educational institutions.
Besides, the meeting issued directives on reading out the leaflet before the Jumma prayers at all mosques of the country, publishing the information of the leaflet in the teachers' portal and making the students aware about the traffic rule in their daily assembly.
Apart from this, directives have also been given on arrangements for health tests of the drivers through local administration and discussing the traffic rule in the "mothers gathering".
Apart from the officials of the PMO, the officials from the education ministry, the DMP and Bangladesh Scouts were present at the meeting, while several divisional-level officials of eight divisions and the officials of the Scouts and Girl Guides Association were connected through a videoconference.