Road safety: IGP stresses public awareness on traffic laws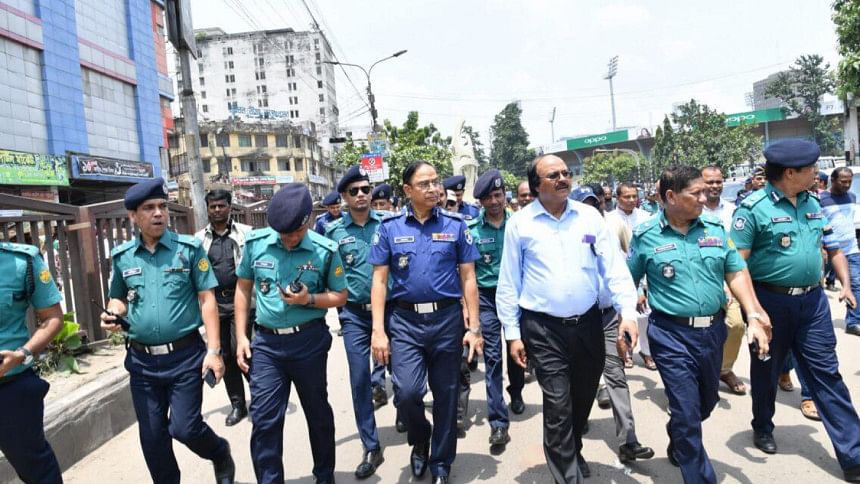 Inspector General of Police (IGP) Mohammad Javed Patwary today placed emphasis on raising public awareness about traffic laws in a bid to ensure safety for commuters on the roads.
The IGP was speaking at a conference held at Dhaka North City Corporation (DNCC) conference hall today, presided over by DNCC Mayor Sayeed Khokon.
The law enforcers and concerned authorities were given necessary directives at the programme to take immediate steps to improve the traffic situation and road safety conditions in Dhaka.  
The IGP also directed the law enforcers to ensure proper application of the traffic rules and regulations and encourage people to abide by the traffic laws for safer roads.
He also urged all concerned authorities to work together for ensuring safe roads for commuters as per directives of Prime Minister Sheikh Hasina.
Earlier in the day, Md Nazibur Rahman, principal secretary to the prime minister, Abul Kalam Azad, chief coordinator for SDG affairs at the Prime Minister's Office (PMO), and IGP Mohammad Javed Patwary along with top officials of the concerned authorities inspected traffic situation in different areas of the capital including Abdullahpur, Airport, Khilkhet, PMO, Bijoy Sarani, Farmgate, Shahbagh, Zero Point, and Gulistan areas.