Summer is over for investors as global worries build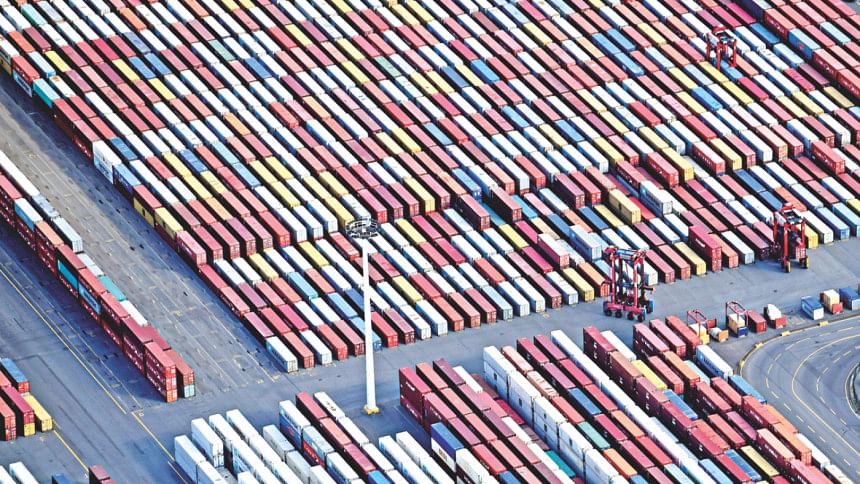 Investors returning from their summer holidays in the coming days are likely to feel a distinct chill in the air as they assess the world economy.
Growth globally of about 4 percent this year has raised hopes that the hangover of the financial crisis has finally lifted, a full 10 years after the collapse of Lehman Brothers.
But President Donald Trump's relentless "America First" trade push is hurting confidence in many countries, rising US interest rates are putting strains on emerging economies and currency problems have hit crisis levels in Argentina and Turkey.
Economic data over the coming days is likely to show how the increase in protectionism is affecting Asia and Europe, and the worries about trade could grow soon.
The Trump administration will take a step towards escalating its trade battle with China on Wednesday when it ends consultations on hitting a further $200 billion worth of Chinese goods with tariffs.
In Britain, lawmakers will return to parliament with many from the ruling Conservative Party determined to force Prime Minister Theresa May to rework her plans for Brexit, just as talks with Brussels hit their crunch point.
Lucy O'Carroll, chief economist at Aberdeen Standard Investments, said her firm has trimmed its forecasts and now expects global economic growth to slow to 3.2 percent by 2020 from 3.8 percent this year. That will reduce the need for central banks of the rich economies to raise interest rates.
By contrast their peers in emerging markets will be under pressure to raise rates to stop capital flowing abroad and to shore up their currencies, possibly aggravating the uneven pattern of economic growth around the world.
"However it's not all absolute doom and gloom," O'Carroll said. "We are not forecasting the world economy is going to go into recession in the next few years. It's just going to be slower growth than we've seen in 2017 and in 2018."
Even in the United States, where Trump's tax cuts have fired up an economy that was already outperforming its peers, some believe growth has now peaked. St. Louis Fed President James Bullard said on Aug. 24 that the Federal Reserve should stop raising rates given the likelihood of an economic slowdown next year, and only weak inflation pressure.
For now, however, the US economy looks like it will help Trump before mid-term elections in November, allowing him to tell voters he is on track to meet his promise of 3 percent annual growth, at least this year.
US payrolls figures on Friday are expected to show further solid job creation, even if they might be distorted by the summer holidays, pushing wage growth back up to an annual 2.8 percent, according to a Reuters poll of economists.
"The United States is on a much stronger trajectory than other economies, not least because of the massive stimulus of the tax package and government spending has ballooned," Christoph Balz, an economist with Commerzbank, said.
With the US labour market so tight, a slowdown appeared likely, he said.
In Germany there are signs that the global trade tensions are having a more noticeable impact. Industrial orders figures for July, due on Thursday, are expected to show only a small rise after falling by the most in nearly a year-and-a-half in June.
The picture in Asia is similar.
Export orders for Chinese manufacturers shrank for a third month in a row, data showed on Aug. 31, and August trade balance releases from South Korea and Taiwan will be closely watched for the trade war impact, before China's trade figures on Sept. 8.
In Britain, monthly PMI surveys of manufacturing, construction and services for August will give a sense of how companies are coping with the weaker global economy as well as the possibility of a no-deal Brexit.
Prime Minister May is hoping to clinch a deal on Britain's future relationship with the European Union in October although officials say the deadline could slip into November.
O'Carroll said October was looking like a key month not only for Brexit but also because the United States will be heading into the final campaigning for the elections on Nov. 6 and Italy's government, where some officials want to break EU spending rules, is likely to be finalising its fiscal plans.
 "I don't think there is going to be much rest now," she said. "It's really going to pick up pace."