Thousands suffer as gas supply suspended in Brahmanbaria for 3 days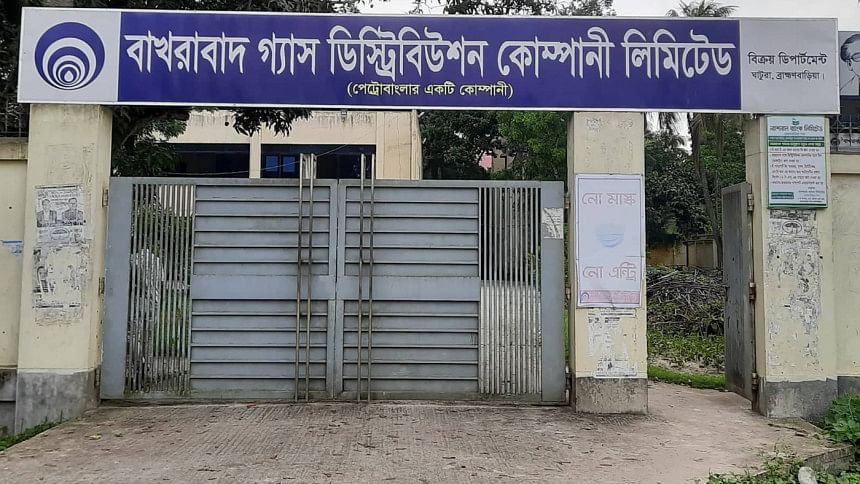 Gas supply — both residential and commercial —in Sadar and Sarail upazilas of Brahmanbaria has been suspended from early today (July 31, 2022) due to pipeline relocation work under the four-lane highway upgradation project from Ashuganj river port to Akhaura land port.
Gas supply will remain suspended for three consecutive days till 6 am on Wednesday from Sunday morning, said in a circular published on the website of Bakhrabad Gas Distribution Company Limited (BGDCL) yesterday, reports our Brahmanbaria correspondent.
At least 24,000 customers of Brahmanbaria Sadar and Sarail upazilas are suffering due to suspension of the gas supply.
According to the circular, commissioning of gas pipelines will be done from Ghatura to Poniaut new bypass area under Brahmanbaria Sadar upazila. For this, gas supply to all categories of customers in the mentioned areas will remain suspended for three days.
Shafiul Alam, deputy general manager (DGM) of the distribution company told our correspondent that gas pipe line work is mainly being done for the upgradation project of the four-lane national highway from Brahmanbaria's Ashuganj river port to Akhaura land port.
He said under this project, old gas lines are being replaced by new lines. The gas pipe line transfer work will continue from 6 am on July 31 to 6 am on August 3.
Meanwhile, the residents of Brahmanbaria municipal area have made advance preparations even before the gas supply was suspended.
Schoolteacher Purnima Saha, a resident of Banik Para, said, "When gas supply is suspended, there is a shortage of food in the hotels too. That's why I bought a kerosene-run stove from the market. I will continue to cook with it. Besides, I made bread in advance, fried fish, boiled eggs, potatoes and pulses and keeping them in the refrigerator. This will make it easier to cook on an alternative stove during emergencies."
BGDCL sources said an engineering team from the company is working on upgradation.
The authority regrets the inconvenience caused by the emergency shutdown in gas supply.