'Gas price hike will worsen people's plight'
CAB tells online conference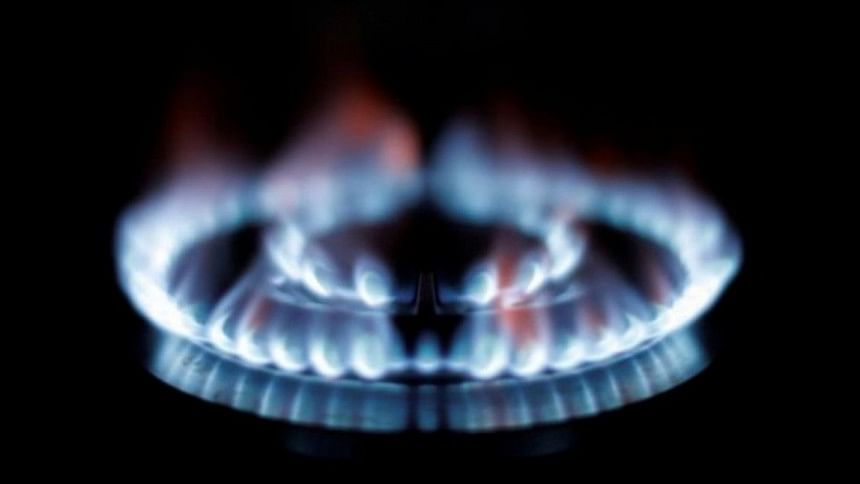 Increasing gas and power price will make things worse for people, while they are already faced with inflation and price hike, said Consumers Association of Bangladesh (CAB) in an online press conference they organised yesterday.
They also said the current policy is being conducted in the favour of "some influentials" as the government is not emphasising exploring other options enough and is focused on importing liquified natural gas (LNG).
In the keynote presentation, CAB vice president Prof M Shamsul Alam said Bangladesh Energy Regulatory Commission (BERC) is about to announce a hike in gas price although the technical committee couldn't come to a logical conclusion behind the need for a hike at the public hearing held recently.
"We are anxious that the upcoming BERC order will turn out to be a farce," he said.
Prof Alam said imported LNG's re-gasification and operational charges should remain unchanged as the technical committee's proposal to hike the charges is unfair and illogical.
"The prime minister's principal secretary recently said the government doesn't want to hike the gas price. However, procedures are ongoing in the meantime," said CAB president Ghulam Rahman.
"If the government really doesn't want a price hike, they should call for withdrawing the proposals," he added.
"We should move to use our local gas instead of importing high priced LNG. While our neighbouring Myanmar and India are exploring gas from the sea, we are not doing anything even after winning a great sea boundary," he added.
Ghulam also said prices of daily essentials are already skyrocketing. "If the gas price increases, other essentials, including power, water will also increase, worsening the existing situation."
Prof Badrul Imam, former faculty member of DU's geology department, said Bangladesh's gas production highly depends on the Bibiyana field, which produces 45 percent of the total production. "We need to focus on other fields to improve production by overhauling or augmentation."
CAB organising secretary Syed Mizanur Rahman conducted the conference, participated by vice president SM Najer Hossain, general secretary Humayun Kabir Bhuiyan and joint secretary Shahnewaz Chowdhury.