Will cost Tk 10 lakh to replace damaged window: metro rail officials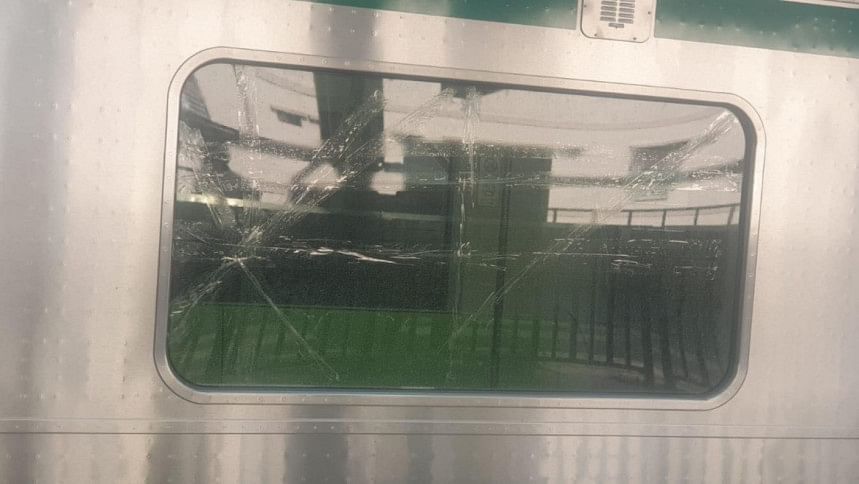 The replacement of a window of a metro rail carriage that was damaged after a stone-like object was thrown at the running train on Sunday, will cost around Tk 10 lakh, metro rail officials said.
"It is not easy to replace the window. The contractor has to bring the glass from Japan," an official of metro rail, who wished to remain anonymous, told The Daily Star today.
"We have to also think about whether we have any machinery to assemble it here," he added.
"We have to spent around Tk 10 lakh to complete all the procedure from bringing the glass to replacement, including labour cost," he said.
Samiul Kadir, assistant manager (line operations) of Metro Rail, last night filed a case with Kafrul Police Station against unnamed persons for damaging the glass.
In the case statement, he also mentioned that the incident damaged property worth Tk 10 lakh, an official of Kafrul Police Station said.
Hafizur Rahman, officer-in-charge of the police station, said they were trying to identify and arrest those involved in the incident.
The damage of the glass took place near Kazipara Station between 10:30am and 11:00am on Sunday.
No passenger was injured as the glass window of the train did not fall apart.