Teenager driving microbus while driver sleeping in the back
Says he has been driving for 4 years when protesting students stop the vehicle 
A teenage boy was driving a microbus, trying to go through the Rampura Bridge area, this afternoon. Driver of the vehicle was found sleeping in the back.
Emon (19) could not show his driving license or any other paper when students demanding road safety intercepted the vehicle.
"I've been driving this vehicle for about four years… I didn't face any trouble or have any accident till date. I couldn't obtain a license as I'm too young to have it," Emon told The Daily Star confidently.
The minimum age to secure a professional driving license is 21.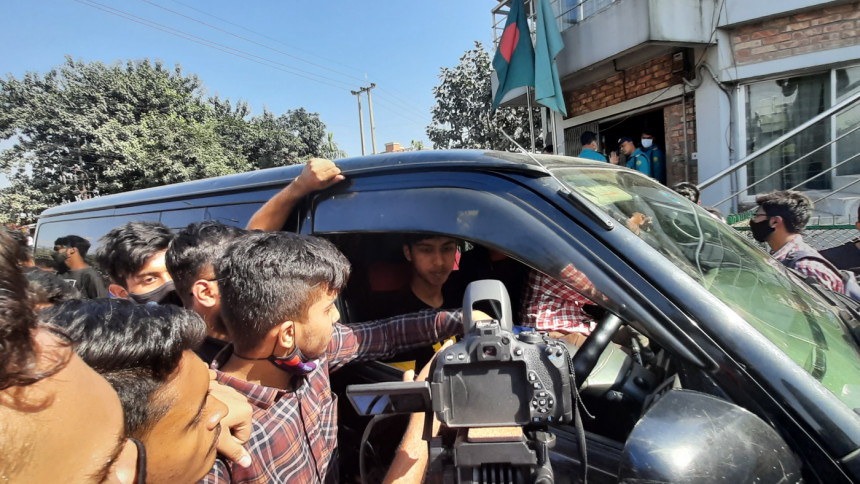 Though Emon claimed that he is 19, student protestors guessed that he is much younger. They said such drivers are killing people on the road as the authorities overlook them in exchange of bribe.
When the students were arguing with Emon, 25-year-old Sumon Hossain, the actual driver of the microbus, woke up.
"I had a headache. That's why I was sleeping and asked him to drive," Sumon told the protesters as he was requesting them to let the vehicle pass through.
In the meantime, a passenger of the microbus, who arrived form Oman this morning, offered money to a student -- triggering outrage among the protestors.
"You can manage everyone with money, but not us. We are students, we don't want money, we want safe roads," shouted a protester at the passenger.
The man then sought apology.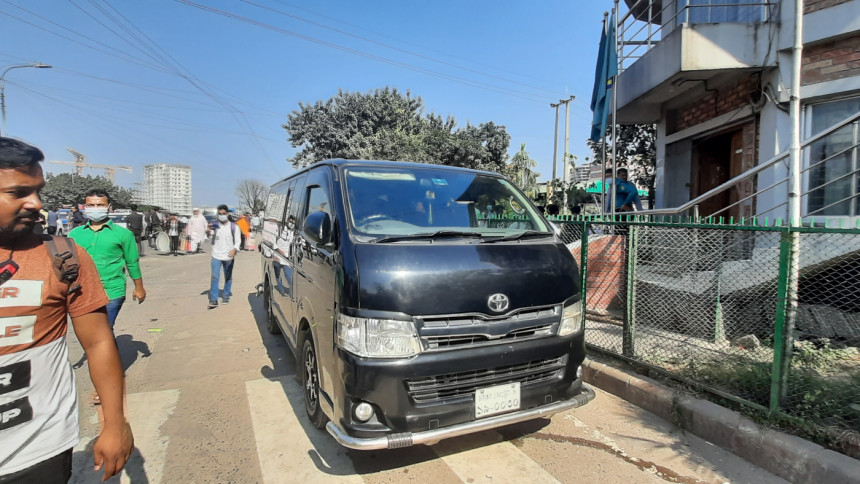 Talking to The Daily Star, Sumon claimed that Emon could drive well -- that's why he asked the teenager to drive.
He, however, later admitted that it was wrong of him to do that. 
Taking turn, Sumon and Emon drove the vehicle to Dhaka airport from Cumilla. They were going back with the Oman returnee and his family members.
Students stopped the microbus at Rampura Bridge for about half-an-hour and let them go only after police filed a case.