Rangpur bus strike: Commuters, patients suffer ahead of BNP rally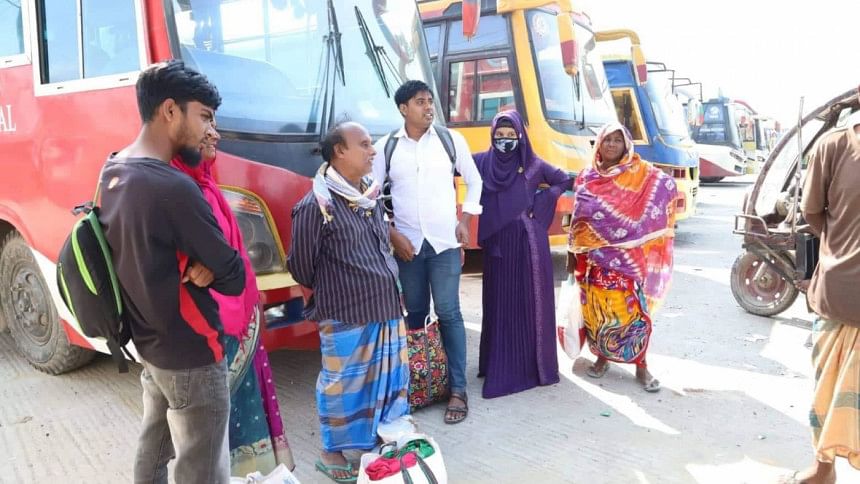 Mizan, a resident of Balichara village in Sadar upazila of Rangpur, along with his wife and three-year-old son, went to Kamarpara bus stand in the city for travelling to Dhaka around 10:30 am. But he had to return home.
While talking to The Daily Star, he said he did not know about the strike.
Commuters, especially patients of Gaibandha, who need to go to Rangpur Medical College Hospital for treatments, have been facing immense suffering following the ongoing two-day bus strike in Rangpur a day before BNP's rally, reports our Dinajpur correspondent.
Businessman Sabbir Hossain and his friend Shahriar Sayeed of the Melananda area of Jamalpur went to Rangpur this morning from Dhaka. After work, they were supposed to return to Dhaka today. Around 9:30 am, he went to the bus ticket counter but came to know that the bus counter was closed.
Pankaj Kumar Roy, a student of Dhaka University's technology unit, went to the bus counter to come to Dhaka from Paglapir in Rangpur Sadar. He has a lab final exam tomorrow (October 30, 2022). He could not imagine what he should do now.
Momin Mia, a helper of Shyamoli Paribahan, told The Daily Star "I will not get the cost of food due to the closure of the bus. There's no money if there's the bus doesn't run."
At least one to two buses reached Rangpur from Dhaka in the morning, but no bus left from Rangpur in the meantime. Also, inter-district buses remained closed in Rangpur. The buses from the other districts could not enter Rangpur.
No buses left Bogura and Gaibandha for Rangpur from early this morning due to the strike in Rangpur, causing immense suffering to people of these two districts, especially patients of Gaibandha, who need to go to Rangpur Medical College Hospital for treatments, reports our Bogura correspondent.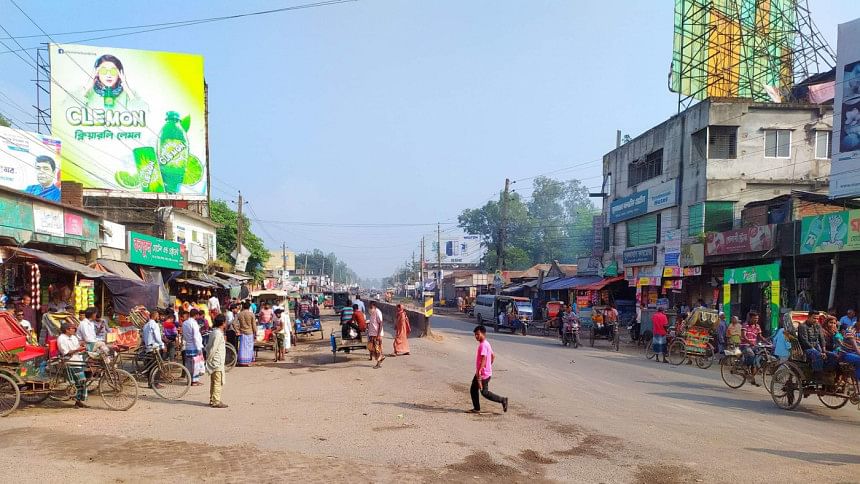 Rafiqul Islam, resident of Fulchhari upazila of Gaibandha, said, "I am a heart patient. I was supposed to meet the doctor at Rangpur Medical College Hospital today but I found a closure of buses plying from the Gaibandha bus terminal. I cannot understand what should I do now. If there is any problem in this situation, who will take responsibility?" He asked.
While visiting the Bogura Bus Terminal this noon, the correspondent found that hundreds of Rangpur-bound buses have been parked in the terminal.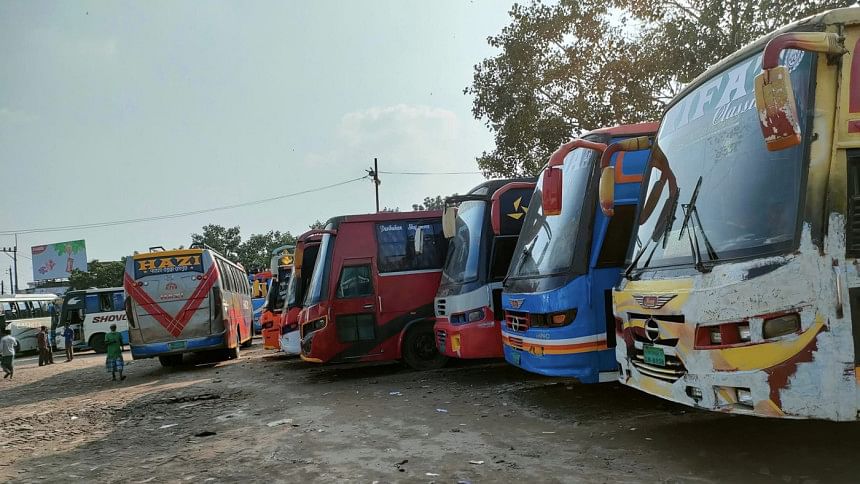 Saiful Islam, a bus driver, said, "I am here not running the bus after the announcement came last night. The bus will not leave for Rangpur until the BNP rally is over."
Aminul Islam, general secretary of Bogura Motor Owners Group, said, "We have not stopped the buses. According to the decision of the Rangpur Divisional Motor Owners Association, no bus is going to Rangpur. They called a strike for two days."
"We have stopped the Rangpur-bound buses for the time being due to the lack of security of the transport workers," he added.
Rangpur District Motor Owners' Association has called for a strike -- from 6:00 am today (October 28, 2022) to 6:00 pm tomorrow – demanding a ban on illegal vehicles, including three-wheelers, on the highway and an end to "administrative harassment" on Rangpur-Kurigram Road.