Rail communications with Khulna restored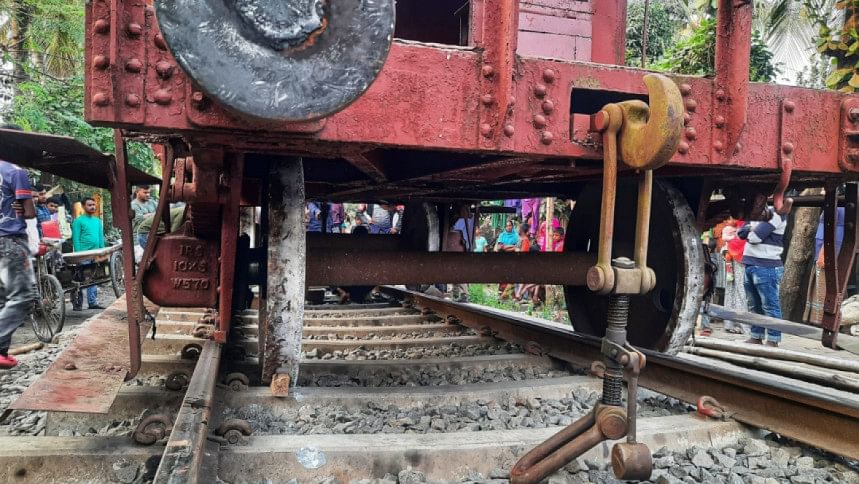 Rail communications between Khulna and the rest of the country resumed after two hours of suspension following the derailment of a compartment of an oil tanker train in Daulatpur upazila of the district this afternoon.
Shafiqul Islam, in-charge of Daulatpur Rail Police camp, said the compartment veered off the tracks around 2:30 pm while the oil tanker train was returning to Khulna from Santahar after unloading oil in front of Daulatpur BGB headquarters.
Following the incident rail communications with Khulna and rest of the country remained suspended.
Later, a relief train went to the spot and salvaged the bogie around 4:30 pm.