Rail communication with Netrokona restored after 5 days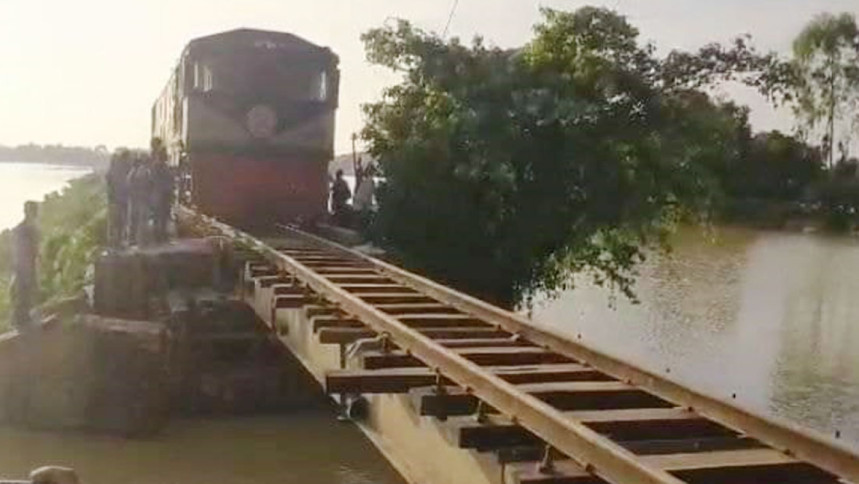 Train services from Mohanganj in Netrokona to the entire country resumed today after five days as railway bridge damaged by floodwater was repaired.
The Dhaka-bound Haor Express train started from Mohanganj station with passengers this (June 23) morning, confirmed Mymensingh Railway Station Superintendent Md Jahangir Alam, reports our local correspondent.
On the morning of June 18, the railway bridge in Islampur area adjacent to Atitpur Railway Station in Mohanganj and Barhatta upazila of the district was damaged due to floodwater. As a result, the rail communication on this route was stopped, Haor Express was stranded at Mohanganj and train services was suspended with the entire country, said Jahangir.