Padma bridge inauguration: Govt to invite Khaleda, Yunus, WB president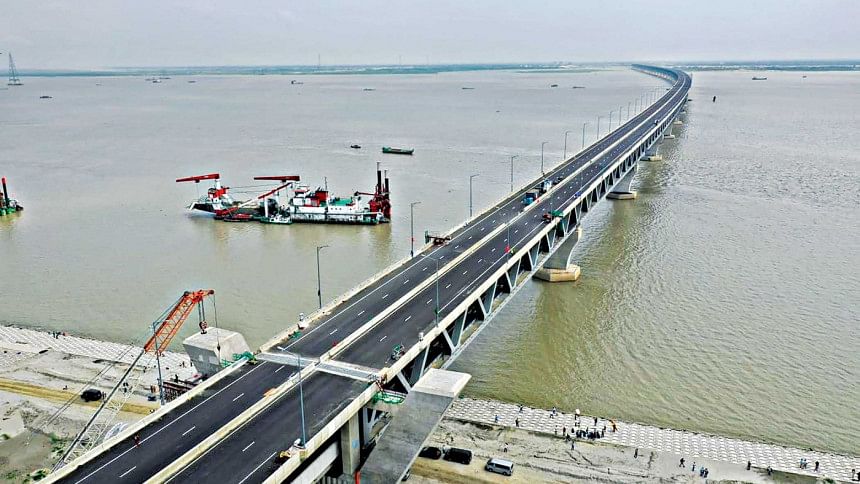 As the Padma Bridge is being prepared for opening, the government is set to invite BNP Chairperson Khaleda Zia, Nobel Peace Laureate Prof Dr Muhammad Yunus and World Bank President David R Malpass, among others, at the inauguration of Padma Bridge on June 25.
The authorities will start sending invites from Thursday, Obaidul Quader, minister for road transport and bridges, said today.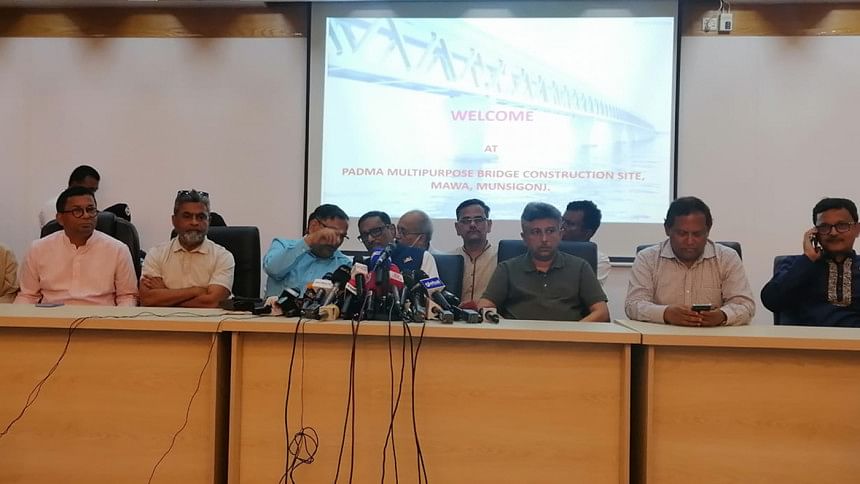 The general secretary of ruling Awami League also said Bangladesh foreign missions abroad will invite some foreigners in this regard. "However, no president or prime minister of other countries will be invited."
Quader was speaking at a press conference held at the service area-1 of the Bridge's Mawa end.
He also said they were apprehensive about possible sabotage centring the inauguration and the authorities concerned are investigating into the matter.
Prime Minister Sheikh Hasina will inaugurate the bridge on June 25, which will be open to public at 6:00am the following day, Quader said.
Stages were being set at the Mawa end in this regard.
He said Hasina will inaugurate the bridge at 10:00am and then take part in a rally at the Mawa end. Other politicians, dignitaries and foreign diplomats will also be present there.
The PM will then cross the bridge and then take part in another rally at then Janjira end, Quader said.
At a June 4 programme, Quader verbally invited Mercy Tembon, World Bank's country director for Bangladesh and Bhutan, to the opening ceremony.
That day he told reporters that BNP Chairperson Khaleda Zia would also be invited to the inauguration ceremony "if the relevant law permits". Law Minister Anisul Huq later said there was no legal bar in this regard.
In 2012, the World Bank backtracked on its $1.2 billion money-lending deal for the Padma Bridge construction on allegations of corruption, which were later rejected by a Canadian court.
The decision deteriorated the relations between Bangladesh and the WB.
On several occasions, the PM accused Yunus of playing a role behind the cancellation of the WB loan.
Meanwhile, Khaleda Zia, on several occasions, raised questions about the government's capability and the quality of the bridge, while Hasina gave rebuttals for all of them.
Visiting the project areas yesterday, this correspondent saw workers were busy preparing for the rally at the Mawa end.
Workers were seen busy giving final touches for the grand opening.
The 6.15km double decker bridge -- four lane highway on the top and single rail track at the bottom -- will directly connect the capital with southwestern regions of the country.