Mismanagement in railway: DU student Roni calls off protest for now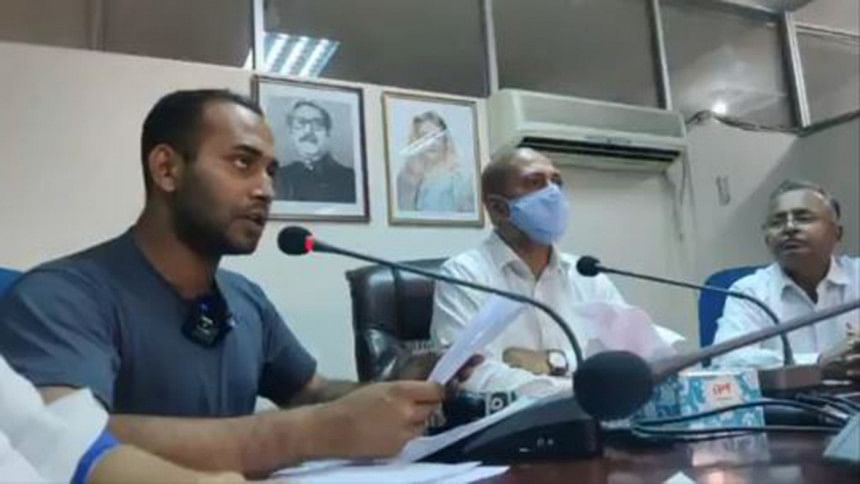 Dhaka University student Mohiuddin Roni today (July 25, 2022) called off his protest, against the mismanagement and corruption in the country's railway system, for the time being.
He decided this after a four-hour-long meeting with Railway officials held at the railway building.
Roni suspended his movement after 19 days. He was given assurances from the railway officials that all of his demands would be met.
"Based on the promise of the Railway Secretary Humayun Kabir, and Director General Dhirendra Nath Mazumder, I decided to suspend my movement for now," he said.
"I took this decision to keep the country situation normal and to prevent any third party from taking advantage of my movement to create unrest in the country," Roni also said.
He also said he was promised to attend the stakeholders meeting of the ministry along with a representative to raise all irregularities, and mismanagement in this sector, as well as follow up on implementing his six-point demands.