Long-haul buses see drop in passengers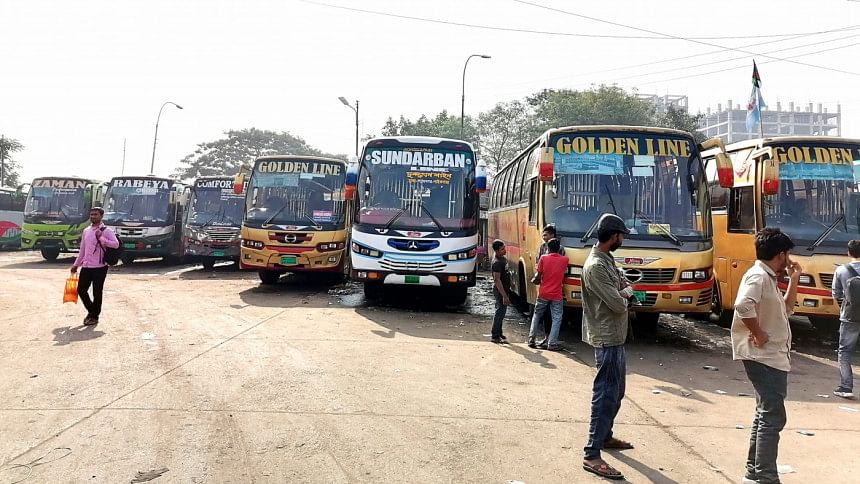 There has been a fall in the number of passengers of long-haul buses departing from the Gabtoli bus today.
Bus operators attributed it to fears of violence ahead of the BNP's December-10 rally.
Many empty buses were lined up at the terminal this morning, reports our staff correspondent.
Mohammed Jewel, lineman of Barishal-bound Surma Paribahan at Gabtoli, told this newspaper that fewer people than usual were traveling due to fears of violence.
"Normally, we run five trips to Barishal every day, but as of 11:00am, only one bus left for Barishal," he added.
A Kushtia-bound passenger, Parvin Akhter, said she had to wait for one hour as the driver kept waiting for more passengers.
Nasir Khan, driver of Rabeya Paribahan, said that usually it takes 20 minutes to fill the seats of a bus, but today it took more than an hour due to a fall in the number of passengers.