Long-haul buses being checked at Dhaka entry points
Police have been checking long-haul buses as well as other vehicles at different entry points in Dhaka since morning.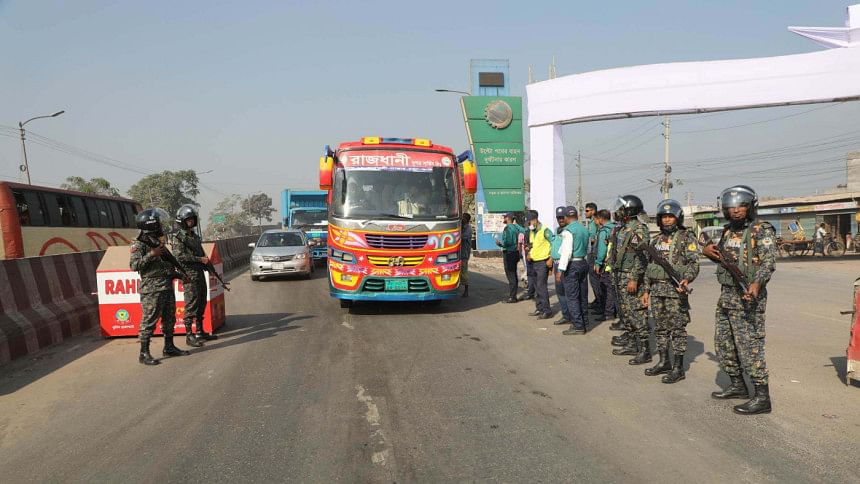 Police have been checking long-haul buses as well as other vehicles at different entry points in Dhaka since morning.
Check posts were set up at the entry points ahead of the BNP's divisional rally tomorrow.
The number of buses entering or leaving Dhaka is lower than usual, according to transport workers.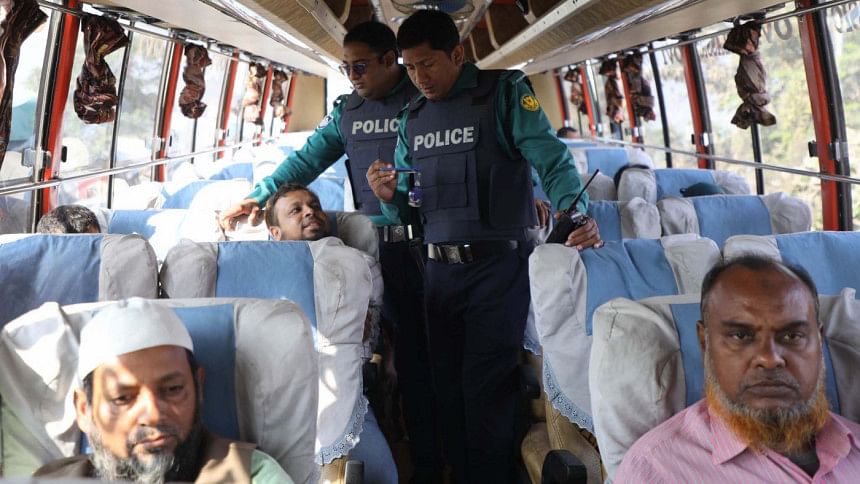 Visiting Abdullahpur check post, our staff correspondent found that police didn't allow any long-haul bus to enter Dhaka without checks.
Law enforcers were also checking motorcycles, private cars and even frisking pedestrians.
Police and ansar members stopped and checked at least 15 vehicles at this check post between 10:30am and 11:00am.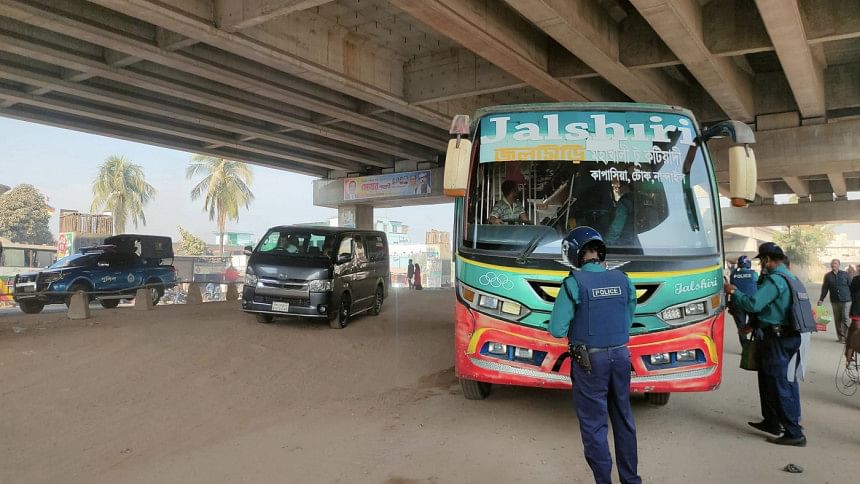 They interrogated drivers and passengers of buses and private cars as well as motorcyclists, and also searched their luggage.
Alauddin Bepari, a motorcyclist, said, "I was going to Farmgate from Gazipur Station Road. On the way, police stopped me at Abdullahpur check post and started searching my bag."
"Police search vehicles sometimes but they are noting down licence numbers of vehicles and mobile numbers of bikers, which I have never seen before. Why are they keeping my mobile number?" he asked.
Helal Uddin, a driver of Jalsiri Paribahan that operates buses on Dhaka-Kishoreganj route, said the bus passengers panicked when armed police searched them at Abdullahpur.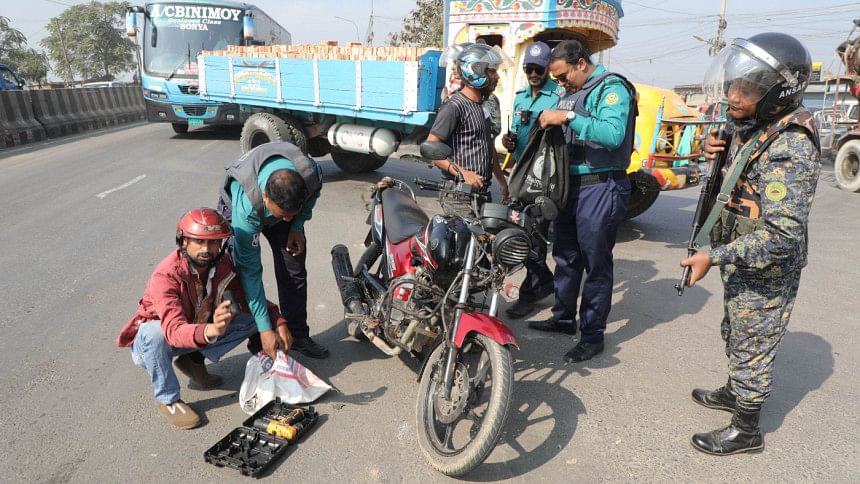 Md Shanto, director of Tisha Paribahan, said only six buses of the transport company operating on Dhaka-Laksham route, left from Sayedabad Bus Stand since morning.
"Usually on Fridays, at least 12 of our buses leave for Laksham by this time," he said around 11am.
"Each of the six buses were carrying only 10-12 passengers," Shanto said, adding that only one of those could make a round-trip by that time.
The buses entering Dhaka faced delay to reach their destinations due to the checks at several entry points, said Md Alauddin, a staff of Jonaki Paribahan that operates buses on Dhaka-Cumilla route.
Fewer buses of the company left for Cumilla's Nangalkot upazila since morning, he said.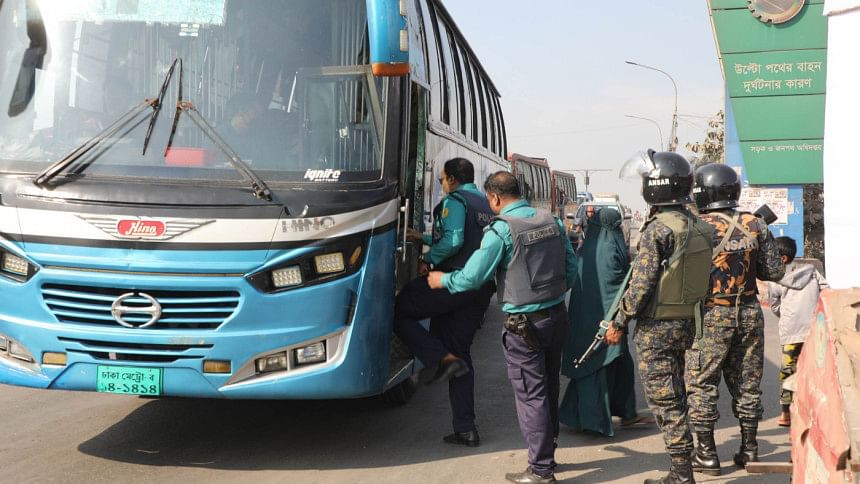 In Gabtoli area, police were checking all long-haul buses crossing the entry point there. The number of the vehicles, including motorbikes and private cars, was far lower than usual.
Abdul Karim, a staffer of SD Deluxe, said, "The bus was supposed to leave Dhaka for Chuadanga at 10:00am but couldn't for a lack of passengers."
"Seven to eight buses of SD Deluxe usually run on Dhaka-Chuadanga route. But only two buses operated on the route yesterday. And today, we are finding it to run even one," he added.