Hundreds of vehicles stranded at Paturia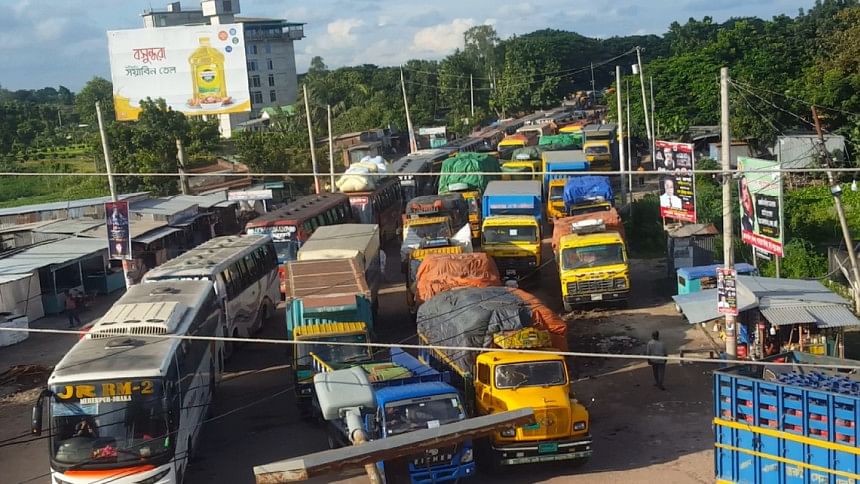 Hundreds of goods-carrying trucks, buses and cars were stranded at Paturia since this morning as strong current in Padma river disrupted ferry crossings.
The recent suspension of ferry movement on Shimulia-Banglabazar route added to pressure as the vehicles of that route are taking Paturia-Daulatdia route, said the terminal authorities.
At least 800 goods-laden trucks were seen waiting to cross at the terminal and on the highway, six kilometers away from it, as the authorities were prioritizing vehicles involved in emergency services and passenger vehicles.
Deputy General Manager (trade) of Bangladesh Inland Water Transport Corporation's Aricha office, Md Jillur Rahman, said that the number of trips on the route decreased as strong current has slowed down the pace.
Currently 17 of the 18 ferries on this route are in service, said Jillur.