Rail communication with northern districts restored after 12 hours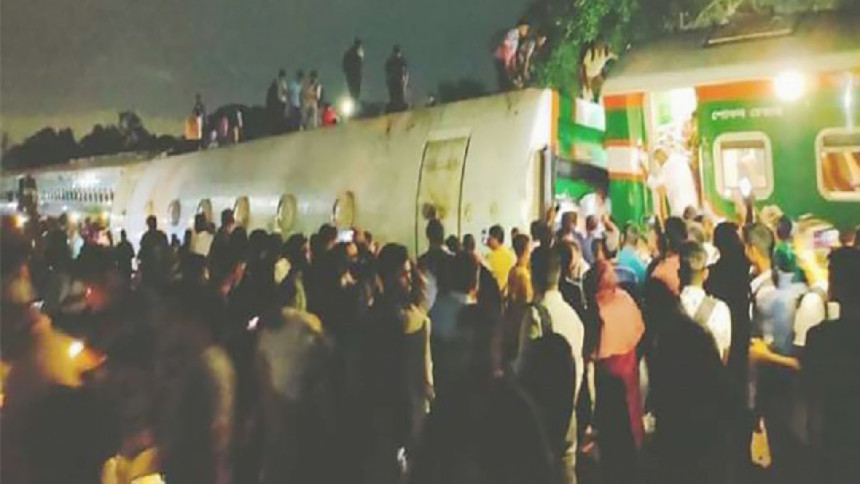 Rail communication between Dhaka and northern parts of the country was restored this morning (August 15, 2022) after suspension for nearly 12 hours following derailment of three compartments of a train in Gazipur last night.
After the derailed compartments were removed from the broad-gauge line that leads to the northern districts of the country, rail movement started around 9pm, reports our Gazipur correspondent quoting Abul Hosen, station master of Joydebpur Railway Junction.
On the other hand, a train started from Gazipur towards Mymensingh around 8:20 am restoring rail communication between Dhaka and Western part of the country, said Shahidul Islam, sub-inspector of Gazipur railway police.
Meanwhile, a five-member probe body was formed as per the instructions of Divisional Railway Manager Safiqur Rahman to investigate into the derailment.
The probe team was asked to submit its reports within seven working days.
Three compartments of the Panchagarh-bound Drutajan Express from Dhaka veered off the tracks on the Dhaka-Joydebpur rail route in Dhirashram area around 9:15pm on August 14, 2022.