Fuel price hike: Govt body meeting to re-fix launch fare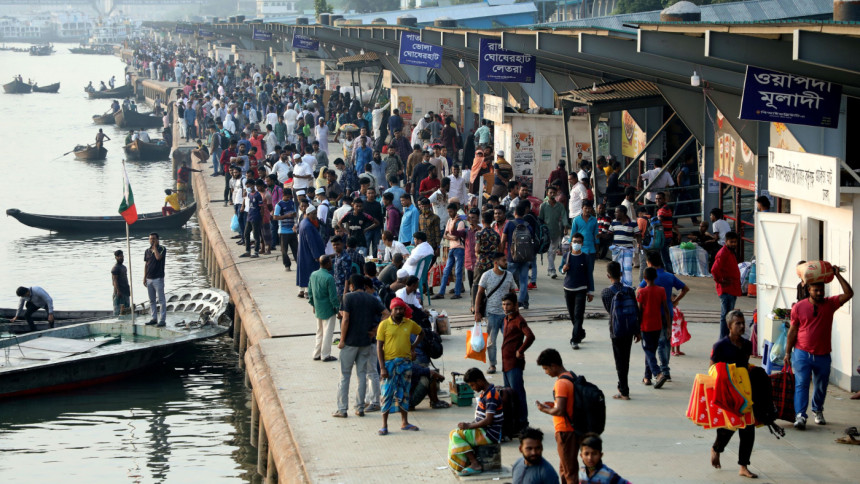 A government committee has sat in a meeting at the headquarters of Bangladesh Inland Water Transport Authority (BIWTA) in Dhaka today to re-fix the launch fare.
With BIWTA Chairman Comodore Golam Sadeq in the chair, the meeting started at 4:00pm, Mizanur Rahman, deputy director (public relations) confirmed The Daily Star.
Representatives of launch owners and officials of shipping ministry, among others, were also present there.
Yesterday, owners suspended launch operations across the country to press home their demands -- either cancel the fuel price hike or increase the launch fares.
On Friday, launch owners sought doubling launch fare citing fuel price hike.