Eid rush: No motorbikes on highways from July 7 to 13 without "valid reasons"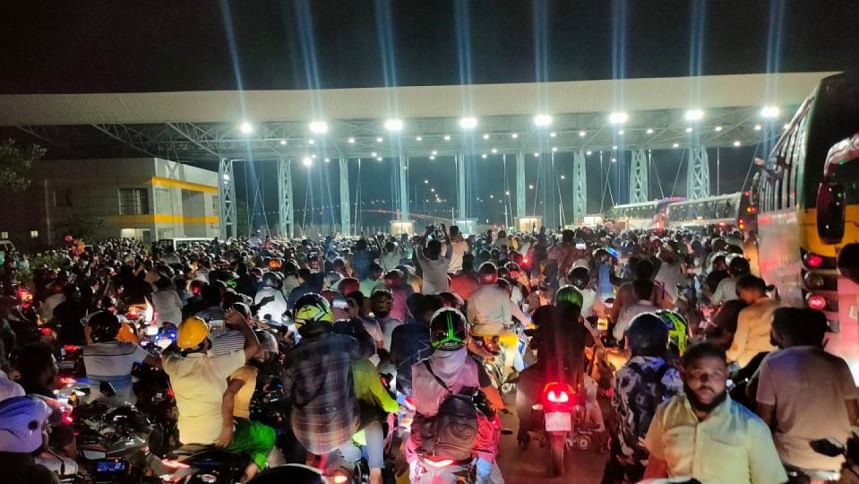 Operations of motorcycles will remain restricted on the highways for a week from July 7, aiming to ensure road safety during the Eid rush.
Nobody would be allowed to operate bikes on highways from July 7 to July 13 unless on "valid ground."
Bikes registered with a particular district would not be allowed to operate in the other districts.
Bikes under ride-sharing services would not be allowed to operate beyond their permitted territory.
However, bikes would be allowed in case of a valid and unavoidable situation by taking permission from police.
All these decisions were taken at a preparatory meeting of the Road Transport and Bridges Ministry ahead of the Eid-ul-Azha to be celebrated on July 10.
Road Transport and Bridges Minister Obaidul Quader presided over the meeting, the ministry said through a press release.