Daulatdia-Paturia, Aricha-Kazirhat ferry services resume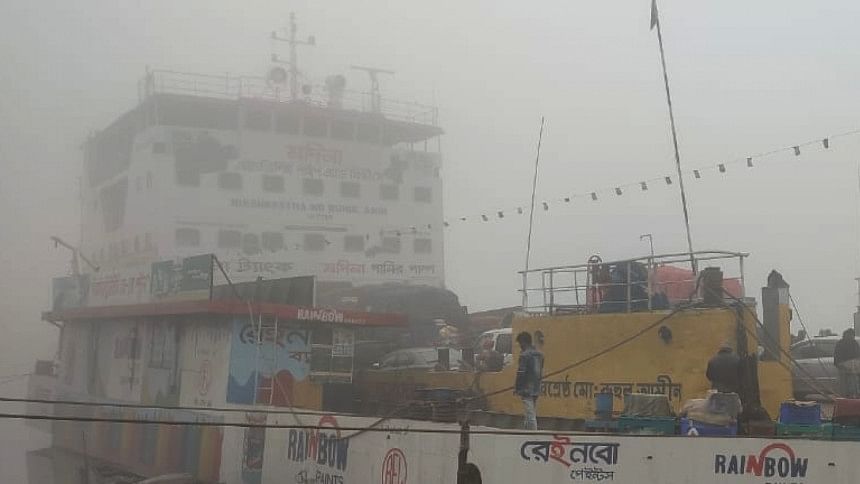 Ferry services on the Paturia-Daulatdia route remained suspended for six hours while Aricha-Kazirhat waterway for seven hours due to poor visibilities caused by dense fog.
The ferry services on Paturia-Daulatdia route were suspended at 3:00 am and the Aricha-Kazirhat ferry services suspended its operation at 2:15am, said Shah Md Khaled Newaz, deputy general manager of BIWTC's Aricha regional office.
Ferry movement on the Paturia-Daulatdia and Aricha-Kazirhat route resumed at 9:20am and 9:30am respectively after the fog started to clear, our Manikganj correspondent reports quoting Khaled Newaz.