Ctg-Dhaka-Sylhet rail link restored 1.5 hr after oil tanker train derails in Cumilla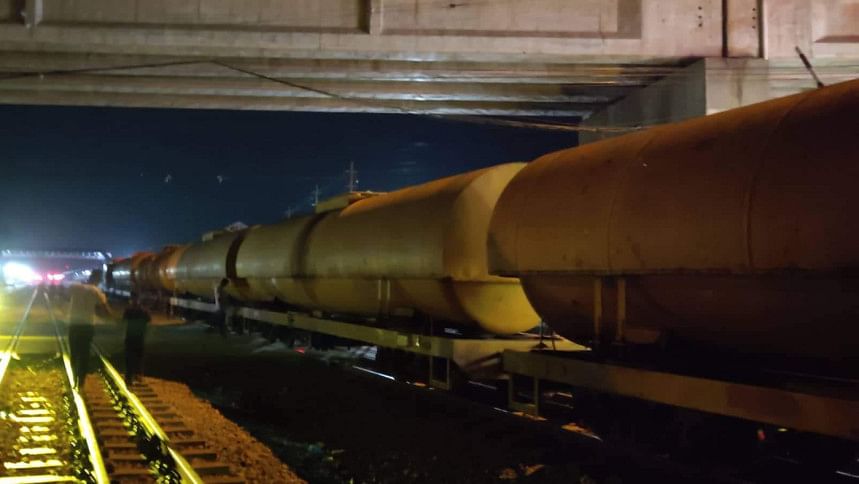 Train communication among Chattogram, Dhaka, and Sylhet routes were restored one-and-a-half hours after a Sylhet-bound oil tanker from Chattogram derailed at Cumilla Rail Station's outer track.
Mahbubur Rahman, station master of Cumilla Railway Station, confirmed the matter our Cumilla correspondent.
At around 10:20pm, the oil tanker train veered off the tracks, snapping the rail link among the three major train routes. It was restored after an alternative track was opened for rail communication.
A rescue train from Laksham Railway Junction was on the way to Cumilla, he said.
Since the train derailed across the crossing of Shasongasha area, road communication was also hampered from Cumilla Police lines to Sashongasa area, he added.
As the 44th BCS preliminary exam was scheduled for today, the incident added to the woes of travelling students and other passengers who got stuck at different railway stations.