Commuters suffer as fewer buses ply city roads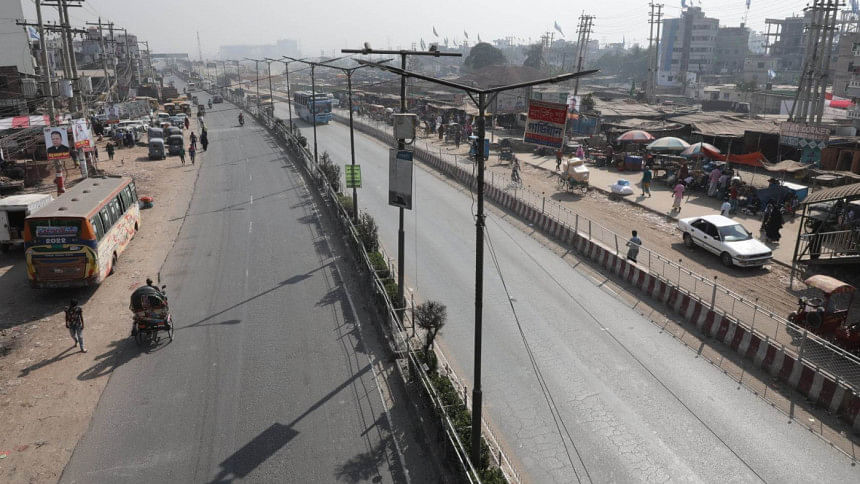 The number of buses operating in Dhaka is relatively low today, compared to other days, amid fears of violence, causing sufferings to the city residents since morning.
Asked, Mahbubur Rahman, organising secretary of Dhaka Road Transport Owners Association, said, "Fearing violence, many bus owners refrained from operating their vehicles following yesterday's clash between police and BNP activists in the capital's Nayapaltan.
"However, the number of buses is increasing as the day progresses," he told The Daily Star around 11:15am.
Meanwhile, police stopped hundreds of motorbikes as well as other vehicles, and searched those at a temporary check-post in Gabtoli from 8:00am today.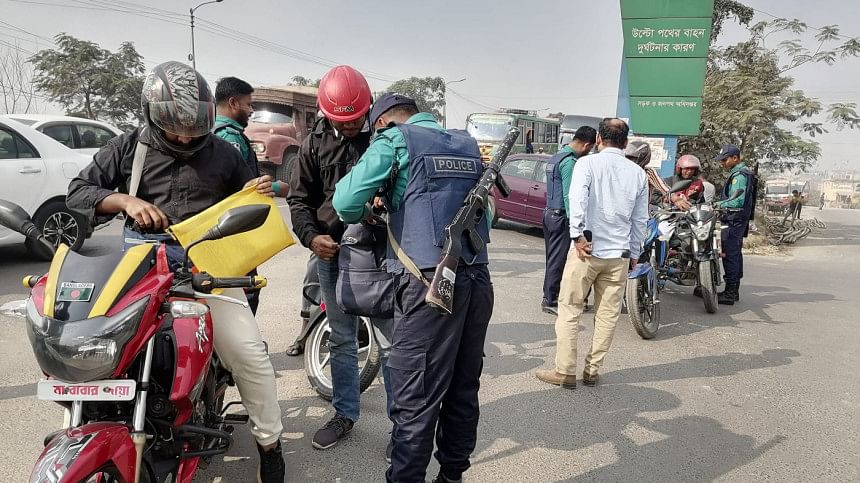 Cases were also filed against those who failed to show valid documents for their vehicles, according to police.
Mohammad Aziz, a tiles trader, who was going to Mirpur from Aminbazar on his motorcycle, told The Daily Star at the check post that he had already been frisked twice by law enforcers today.
He, however, said he didn't face any problem.
Asked, Sub-Inspector Zahir Hossain of Darus Salam Police Station said, "It's easy to move and transport things on a motorcycle. That's why we're stopping bikes."
Police presence has been beefed up at the entry point in Jatrabari area since this morning.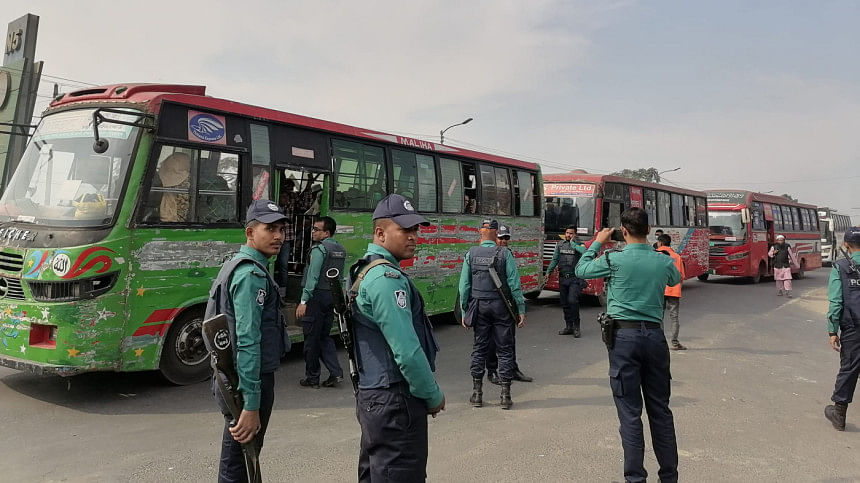 ASM Azad, assistant police commissioner of Demra Zone, said, "Checkpoints have been set up in Jatrabari Chowrasta, Kutubkhali and Signboard areas.