Bangabandhu railway bridge construction to end on time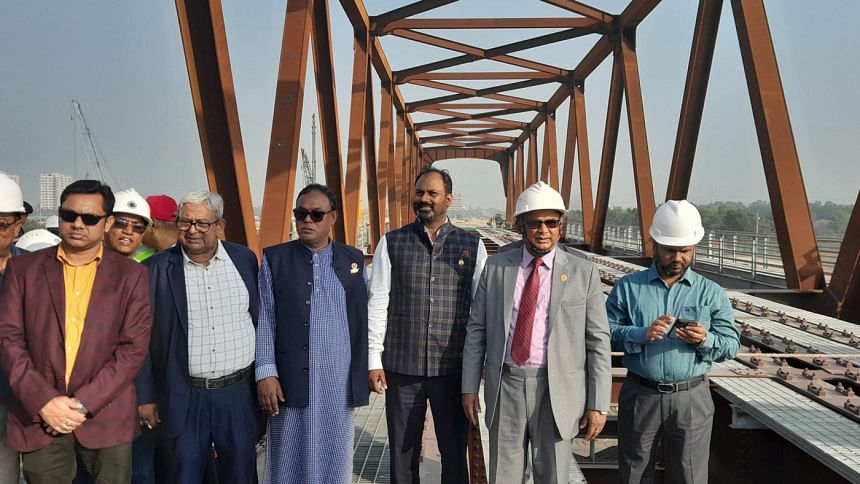 Railways Minister Nurul Islam Sujan today said the construction of Bangabandhu Sheikh Mujib Railway Bridge will be completed within the deadline -- late next year.
He, however, said the construction may end even before the deadline unless any major natural calamity or global crisis happens.
The minister said this while visiting the construction site of the bridge.
As per project document, the 4.8km-long bridge will open to public in August next year.
The minister said 1.15km of the super structure has already been completed.
Once the double-line dual-gauge bridge is opened, it would take only five minutes to cross the Jamuna River which currently takes around 49 minutes due the speed restrictions on Bangabandhu road cum rail bridge, he said.
Taken in 2016, the Tk 16,780.95 crore project is being implemented with Japanese soft loan.